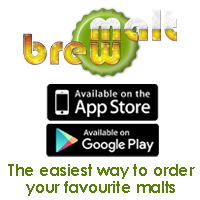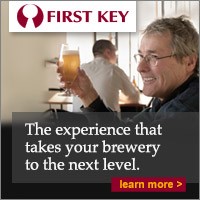 Note: All graphs issued with e-malt.com newsletters are published in "Graph" section of e-malt.com site.
All e-malt.com tables are published in e-malt.com Statistics section. The Statistics section includes Barley statistics, Malt statistics and Beer statistics. The tables related to barley are published in Barley Statistics section, the tables related to malt in Malt Statistics section and the tables related to beer in Beer Statistics section.
---
Last five prices evolutions
---
---
---
---
Do you know
E-malt.com?
---
Dear E-malt Reader!

E-malt.com Newsletters Archive could be found directly on e-malt.com site. Browsing through our Newsletters Archive you may see all the issues you have missed. To this purpose you just have to login e-malt.com and click on Newsletters link in the menu. Reading our Newsletters you will be kept informed with the latest news and events regarding malting and beer world. You may also submit your own news, events or other information to the address info@e-malt.com!

You may find updated malt, barley and beer statistics on e-malt.com Statistics section. Just enter e-malt.com! Here you will find all tables issued with e-malt.com newsletters.

E-malt.com Agenda gives the possibility to keep you informed about the Events planned to be held in the whole world related to the brewing and malting industries. To this purpose you just have to login e-malt.com and click on Agenda link in the menu. Reading our Event Agenda you will find out about the future symposia, conferences and festivals related to malting and beer world. You may also submit your own events to the address info@e-malt.com

E-malt.com has Trading Online system. The system is to be used for malt/barley trading. One can register a malt/barley offer or a malt/barley request. The registering person could be as a seller/buyer or as an agent for seller/buyer. The User can see information about all active malt/barley offers & requests. If needed the system allows user to buy/sell malt/barley due to reasonable offers/requests. The way to do this is to confirm reasonable transaction. Trading Online rules are available through the Internet in the Trading Online as well as Tutorial (useful for persons who starts the system usage). To visit the E-malt Trading Online first go to the E-malt.com site, then click Trading Online link in the left menu of the e-malt.com home page. For more details please contact info@e-malt.com

Thank You!


Industry news

Market prices

EU Regulations

NAFTA

Specifications

Special malts

Professional Help

Trading online

Costing online

Statistics

Graphs

NewsLetters

Agenda

Accounts

Log In

Contact us
Quote of the Week
You are one of the 54,000 professionals of the brewing and malting industries from 197 countries receiving our free bi-weekly E-malt Newsletters published since 2001. You seem to be pleased by getting them as we have registered something like 3 mln readings.
To keep the high level of this informative reservoir in both brewing and malting industries and in order to continue to improve it we have to request a small contribution for full access to E-malt.com information.
The majority of our readers have responded positively thus giving us the possibility to keep developing this global informative reference.
A one-year membership costs only 169,- Euros and gives you full access to both our Full Bi-weekly Newsletter and website www.e-malt.com.
You can pay by credit/debit card or bank transfer (against invoice). Ordering is simple, use our online secure ordering system: click hereunder to begin - you can have access in just 5 minutes!
CLICK HEREUNDER TO SUBSCRIBE
One-year individual subscription: 169, - Euros
Two-year individual subscription: 299, - Euros
Save money when your colleagues join:

One-year group subscription for 2-5 members: 349, - Euros
One-year group subscription for 6-10 members: 519, - Euros
One-year group subscription for 11-20 members: 689, - Euros
One-year group subscription for 21-50 members: 919, - Euros
One-year group subscription for 51-100 members: 1149, - Euros

For a personal service contact our Membership staff :
Email : info@e-malt.com
Direct line : +32 (0)87 681381; Fax : +32 (0)87 352234
If calling, please note our office hours are 9am - 5pm (Belgium time)


USA:

Philippines' San Miguel beer expands distribution to three more states ...Click here

USA:

MillerCoors names new CEO of Tenth and Blake Beer Company ...Click here

USA, IA & WI:

Wisconsin outpaces Iowa in beer ranking ...Click here

USA, UT:

Uinta Brewing Company receives investment from The Riverside Company ...Click here

USA, NM:

Ponderosa Brewing Co. opens in Albuquerque ...Click here

Russia:

Higher taxes and sales restrictions continue to hurt the beer industry ...Click here

EU:

EU Commission increases barley, soft wheat and maize output estimate ...Click here

Nigeria:

Beer industry competition intensifies as brewers adjust strategies ...Click here

China:

Once again China's insufficient barley crop will lead to increased imports ...Click here

India:

United Breweries' Vijay Mallya declared 'wilful defaulter' by United Bank of India ...Click here

South Africa:

SABMiller launching small-scale "speciality" beer brand ...Click here

India:

Kingfisher Premium beer brand proclaimed as one of India's most valuable brands ...Click here
Graph of the Week
Table of the Week
Barley Prices
Theoretical Malt Prices
Hop aroma needs to breathe
ABSTRACT
US researchers are exploring the idea that oxidized hops may be more beneficial than once believed. The exposure to prooxidative conditions led to an increase in the oxygenated fraction of hop aroma compounds and a generalized decrease in the hydrocarbon fraction. The researchers also produced dry hopped beers (using 600g/hl) with oxidized and non-oxidized hops. Panelists were able to detect the flavor difference and the beer produced with the oxidized hops was described as more fruity, floral, and herbal! This may break a German brewer's heart, but maybe oxygen is not always the bad guy... May this also have an impact on flavor stability?
Read more

Source: Barth Innovations



These Days in Business History
Agenda
News Articles

USA:
Philippines' San Miguel beer expands distribution to three more states
Due to growing consumer demand in the United States for San Miguel's beer brands, the Philippines company is expanding San Miguel's distribution in California, Arizona and Nevada, Inquirer.net reported on September 1.

San Miguel Corporation granted exclusive importing rights to G.K. Skaggs as a result of their successful longstanding partnership.

G.K Scaggs currently imports and distributes San Miguel Beer to 20 of the US States including the leading market of Hawaii.

"We are thrilled that G.K. Skaggs will now be an exclusive importer for San Miguel Beer throughout these new territories. We look forward to the exponential growth of our brand as a result," San Miguel said in a press statement.
---

USA:
MillerCoors names new CEO of Tenth and Blake Beer Company
Coors Distributing Company president Scott Whitley has been tapped as the new CEO of MillerCoors' craft and import division, Tenth and Blake Beer Company, brewbound.com reported on September, 2.

Effective October 1, Whitley will replace outgoing CEO Tom Cardella, who is retiring at the end of the year.

In a note to employees, MillerCoors CEO Tom Long describes Whitley as a "uniquely qualified" veteran with more than 33 years in the beer industry.

"As president of Coors Distributing Company in Denver since 2008, Scott has gained invaluable experience in growing a diverse portfolio of craft and import brands, including leading brands from Blue Moon Brewing Company and Jacob Leinenkugel Brewing Company," the letter said.

Tenth and Blake, whose headquarters are in Chicago, markets a variety of craft and import beverages including those from Blue Moon Brewing, Jacob Leinenkugel Brewing, Henry Weinhard's, Pilsner Urquell, Peroni and Crispin Cider, among others.

Whitley previously held a number of senior roles, including vice president of integration planning at MillerCoors, vice president of global strategy at Molson Coors and chief market development officer at Molson Coors Canada.

Chris Kozina, the current chief of human resources at MillerCoors and the chairman of Coors Distributing's board of directors, will succeed Whitley as the ...More info on site
---

USA, IA & WI:
Wisconsin outpaces Iowa in beer ranking
In a recent ranking of every state in the U.S. by beer, Iowa ended up 34th, desmoinesregister.com reported on September 1, 2014.

Not great, not horrible, but it didn't help that the first image in the story is Iowa and Wisconsin (the No. 7 state) with the caption "Drink beer here (Wisconsin), not here (Iowa)."

For instance, right above the Iowa entry is the state of Iowa made up of beer labels. Toppling Goliath is part of it, along with Exile, Millstream and Great River Brewery.

As for omissions, Peace Tree in Knoxville is a big one, it is the brewery that first showed the potential of Iowa beers.

Iowa isn't going to dethrone Oregon, California or Colorado. But hopefully, if this list is revisited a few years down the road, it can rise to the top half of the country.
---

USA, UT:
Uinta Brewing Company receives investment from The Riverside Company
After experiencing accelerated growth over the past few years and recently completing a major brewery expansion, Uinta Brewing Company looks long-term with an investment from The Riverside Company, Uinta Brewing announced in a press release on August, 28.

The injection of financial and strategic resources by Riverside will grant Uinta the ability to keep doing what they are doing—producing notable craft beer in a sustainable way using quality ingredients and state-of-the-art equipment.

Founded 21 years ago by Will Hamill, Uinta has grown to be one of the top 50 craft brewers in the United States by volume. The foundation for Uinta's impressive growth has been a strong, embedded culture with deep local roots and capable wings. With this foundation firmly in place, the Riverside investment will provide support and resources to sustain Uinta's incredible momentum over the coming years. Hamill will remain as Uinta's CEO and significant owner and will continue to lead the brewery as it accelerates its growth and presence in the craft beer market.

"I am deeply committed to the Uinta culture, our team, our consumers, and our distribution partners. This investment from Riverside will allow us to expand our distribution, enhance our production ...More info on site
---

USA, NM:
Ponderosa Brewing Co. opens in Albuquerque
Ponderosa Brewing Co. — a new venture from the people behind Portland, Ore.-based PINTS Brewing Co. — plans to open the doors to its new 130-seat Albuquerque brewpub on Wednesday, September 3, abqjournal.com reported on August, 31.

Ponderosa will have "five or six" different beers available to start, said the company's executive brewmaster, Alan Taylor, including an IPA, a red, and a stout. The ultimate plan is to have 8 to 10 of its own beers available year-round.
---

USA, MN:
Gull Dam Brewing to open in autumn
In April, Mark and Barb Anderson signed the papers closing on the former Werneke Water Wheel Center property. After taking ownership, anticipation was for a June opening day, Barinerd Dispatch reported on August, 31.

The aggressive construction schedule proved to be overly optimistic. By early August, building renovations were still taking shape. An opening day is anticipated in early autumn.

The Gull Dam name and logo is in place on the taproom floor and the massive stainless steel tanks dominate what was an empty room in April.

The tanks can handle 80 kegs of beer or 40 barrels. Gull Dam Brewing has the capacity to brew four different varieties at a time, perhaps a stout with vanilla bean, or an amber wheat or Empire hops working to make a rich pale ale. Computerized control boxes monitor the temperatures from a hot side to a cold side.

Head brewer Luke Steadman wants to do a craft lager that is cask conditioned, aged in a keg and naturally carbonated.

"Dabbling in both covers a full perspective," Steadman said. And it allows for more creativity in developing a new beer to taste test before it is produced on an even larger scale.

Seating and high-top tables will place ...More info on site
---

Canada, BC:
4 Mile Brewing expands distribution
Six months after launching as an on-site brewery at the historic Four Mile House pub and restaurant, Victoria's 4 Mile Brewing has announced expanded distribution of its beers, as well as the launch of a unique promotional vehicle for the company, Canadian Beer News reported on August, 29.

4 Mile is now offering 650 ml bottles of seven of its predominantly English-style ales – including Golden, Pale, Brown, IPA, Best British, Summer Wheat and English Strong. The beers are available at more than 40 retailers on Vancouver Island and the Lower Mainland, including the Four Mile Liquor Store, with new locations being added regularly.

The brewery has also recently unveiled its latest promotional tool, a refurbished fire truck that has been outfitted with a dozen draught taps to pour 4 Mile beers at festivals and events in the area.
---

USA, TX:
Faust Brewing Co. to open second brewery
Faust Brewing Co. is building a second brewery in New Braunfels, mysanantonio.com reported on September, 2.

The new 20-barrel brewery will be used primarily for distribution, said Ray Mitteldorf, head brewer at Faust. Construction on the facility started in May and the brewery is expected to be operational by November.

"This is basically for distribution," said Mitteldorf. "Since the state changed the (beer) laws, we might as well take advantage of it and get some more beer out into the world."

At first, the brewery will distribute kegs to bars in New Braunfels, San Antonio, Austin and San Marcos. Initially, the facility will make its golden ale and IPA for distribution. Eventually, Mitteldorf wants to expand to offer its alt bier, pale ale and ESB along with five to six seasonal brews including an Oktoberfest and mocha stout. As demand increase, the brewery will move to bottle and can certain beers. Also there are plans to age some specialty beers in bourbon barrels.

The second brewery will have the initial capacity to make 3,000 barrels annually. The Faust 7-barrel brewpub makes roughly 160 barrels per year, Mitteldorf said.


---

Brazil:
January – August beer output up 8.7%
Brazil's August beer output of 1.036 bln litres declined by 2.7% as compared to the same month in 2013, according to data by SICOBE.

As ...More info on site
---

Russia:
Higher taxes and sales restrictions continue to hurt the beer industry
Higher taxes and sales restrictions have led to a dramatic loss of beer sales in Russia, about 25% over the past few years, an ...More info on site
---

EU:
EU Commission increases barley, soft wheat and maize output estimate
The latest estimates by the EU Commission on August 29 saw it upgrade its soft wheat output estimate by 2.05 mln tonnes, barley by ...More info on site
---

Nigeria:
Beer industry competition intensifies as brewers adjust strategies
A change in strategy by Nigeria's dominant brewers has intensified competition in the sector, BusinessDay reported on September 1.

Nigerian Breweries (NB), the country's largest brewer by market value, and Guinness Nigeria (GN) are the dominant players who are adjusting to the fluid alcoholic beverage market.

"GN had previously been happy to concentrate on the premium segment, leaving the value segment and the mainstream to NB; however, consumers' low spending power has prompted GN to change tack," said Omair Ansari, SSA breweries analyst at Renaissance Capital, in an August 27 note.

"Historically, advertising spend amounted to around 5 percent of revenue, but we see this increasing in the future, as competition intensifies among the three largest brewers. NB has a larger distribution network and is more efficient from a cost perspective than GN, and we do not believe this will change. We believe GN will experience a pick-up in costs as it attempts to regain lost market share," he said.

Ansari added that with the proposed consolidation of NB and Consolidated Breweries, NB would retain its dominant position in the market place, accounting for close to 70 percent of market share.

"Nigeria is our largest brewery operation in Africa and second-largest in the world after ...More info on site
---

Finland:
First-half beer sales decrease by 2.9%
A total of 368.8 million litres of brewery beverages were sold in Finland in January-June 2014, the Federation of the Brewing and Soft Drinks ...More info on site
---

China:
Once again China's insufficient barley crop will lead to increased imports
Once more China will produce a small barley crop, analysts said in a report in August. Jiangsu collected about 300,000 tons of winter malting ...More info on site
---

India:
United Breweries' Vijay Mallya declared 'wilful defaulter' by United Bank of India
The wilful defaulter tag stamped on Vijay Mallya by United Bank of India on September 1 will potentially cut off bank finance for UB Group companies, empower banks to change managements at defaulting firms and initiate criminal proceedings against Mallya and force him to quit company boards, LiveMint.com reported.

The Kolkata-based bank has declared Mallya and three Kingfisher Airlines Ltd directors—A.K. Ganguly, Subhash Gupte and Ravi Nedungadi— as wilful defaulters. According to Reserve Bank of India (RBI) guidelines, once a wilful defaulter notice is issued, the borrower has 15 days to defend himself in front of the bank.

"The wilful defaulter tag ensures that the borrower and any firm on the board of which he is a director, will not get a loan from any financial institution henceforth. Banks can also initiate loan recovery options aggressively," said an official at a state-run bank seeking anonymity, since his bank has an exposure to Kingfisher Airlines.

According to Mint research, Mallya is on the board of Bayer CropScience Ltd, Kingfisher Airlines, Mangalore Chemicals and Fertilizers Ltd, Sanofi India Ltd, United Breweries Ltd, United Breweries (Holdings) Ltd and United Spirits Ltd.

"Creditors and shareholders of these companies should ask the board to remove ...More info on site
---

South Africa:
SABMiller launching small-scale "speciality" beer brand
The South African Breweries (SAB) — which commands about a 90% share of the local beer market — is dipping its toes into the fast-growing craft beer segment again, with a small-scale "speciality" brand to be launched later this month, Business Day Live reported on September 1.

The rise of craft beer, typically brewed by independent microbreweries, has been fuelled in recent years by beer festivals and a growing number of restaurants and bars selling their often unique products.

With the belief that the craft beer niche promotes the beer category as a whole, SAB has supported microbreweries by sponsoring festivals, supplying ingredients at cost price and offering its expertise. It has also begun to offer nontraditional types of beers, including its flavoured Flying Fish beer.

Parent company SABMiller — the world's second-biggest brewer — has also stepped up its focus on the niche segment, particularly in the US where it has launched new craft-styled brands and acquired others.

SAB said last week its new small-batch beer brand, called No3 Fransen Street, would be distributed to only about 70 outlets in Gauteng, and would offer Cream Ale, Irish Red Ale and Krystal Weiss draughts.

The speciality beers would be brewed at SAB's recently redeveloped Fransen ...More info on site
---

India:
Kingfisher Premium beer brand proclaimed as one of India's most valuable brands
Kingfisher Premium, the flagship brand from United Breweries Limited, has been proclaimed as one of the most valuable Indian brand by the BrandZ™ - Top 50 Most Valuable Indian Brands ranking. Valuated and conducted by Millward Brown in conjunction with WPP, this is the only study in India that keenly measures consumer opinions in gauging a brand's business success.

Apart from being the only beer brand to be featured in the Top 50 ranking, Kingfisher Premium also bagged the award for the 'Most Differentiated Brand' - testimony of the brand's unvarying mantra to 'set the trends' by staying ahead of the curve and giving its consumers a taste of the novel. Renowned for ushering in the 'Good Times', the brand reflects this spirit through its pioneering associations with major sports, fashion and music events.

In India, the survey studied 800 different brands across 60 categories. This intensive in-market consumer research differentiates the Brandz methodology from competitors that rely only on a panel of experts or purely financial and market desk research. Globally the research covers 2 million consumers and more than 10,000 different brands in over 30 countries.

Samar Singh Sheikhawat, Senior Vice President - Marketing, United Breweries Ltd. said, "Kingfisher Premium is ...More info on site
---