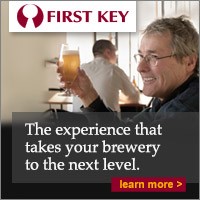 Note: All graphs issued with e-malt.com newsletters are published in "Graph" section of e-malt.com site.
All e-malt.com tables are published in e-malt.com Statistics section. The Statistics section includes Barley statistics, Malt statistics and Beer statistics. The tables related to barley are published in Barley Statistics section, the tables related to malt in Malt Statistics section and the tables related to beer in Beer Statistics section.
---
Last five prices evolutions
---
---
---
---
Do you know
E-malt.com?
---
Dear E-malt Reader!

E-malt.com Newsletters Archive could be found directly on e-malt.com site. Browsing through our Newsletters Archive you may see all the issues you have missed. To this purpose you just have to login e-malt.com and click on Newsletters link in the menu. Reading our Newsletters you will be kept informed with the latest news and events regarding malting and beer world. You may also submit your own news, events or other information to the address info@e-malt.com!

You may find updated malt, barley and beer statistics on e-malt.com Statistics section. Just enter e-malt.com! Here you will find all tables issued with e-malt.com newsletters.

E-malt.com Agenda gives the possibility to keep you informed about the Events planned to be held in the whole world related to the brewing and malting industries. To this purpose you just have to login e-malt.com and click on Agenda link in the menu. Reading our Event Agenda you will find out about the future symposia, conferences and festivals related to malting and beer world. You may also submit your own events to the address info@e-malt.com

E-malt.com has Trading Online system. The system is to be used for malt/barley trading. One can register a malt/barley offer or a malt/barley request. The registering person could be as a seller/buyer or as an agent for seller/buyer. The User can see information about all active malt/barley offers & requests. If needed the system allows user to buy/sell malt/barley due to reasonable offers/requests. The way to do this is to confirm reasonable transaction. Trading Online rules are available through the Internet in the Trading Online as well as Tutorial (useful for persons who starts the system usage). To visit the E-malt Trading Online first go to the E-malt.com site, then click Trading Online link in the left menu of the e-malt.com home page. For more details please contact info@e-malt.com

Thank You!


Industry news

Market prices

EU Regulations

NAFTA

Specifications

Special malts

Professional Help

Trading online

Costing online

Statistics

Graphs

NewsLetters

Agenda

Accounts

Log In

Contact us
Quote of the Week
You are one of the 54,000 professionals of the brewing and malting industries from 195 countries receiving our free bi-weekly E-malt Newsletters published since 2001. You seem to be pleased by getting them as we have registered something like 3 mln readings.
To keep the high level of this informative reservoir in both brewing and malting industries and in order to continue to improve it we have to request a small contribution for full access to E-malt.com information.
The majority of our readers have responded positively thus giving us the possibility to keep developing this global informative reference.
A one-year membership costs only 181,- Euros and gives you full access to both our Full Bi-weekly Newsletter and website www.e-malt.com.
You can pay by credit/debit card or bank transfer (against invoice). Ordering is simple, use our online secure ordering system: click hereunder to begin - you can have access in just 5 minutes!
CLICK HEREUNDER TO SUBSCRIBE
One-year individual subscription: 181, - Euros
Two-year individual subscription: 320, - Euros
Save money when your colleagues join:

One-year group subscription for 2-5 members: 373, - Euros
One-year group subscription for 6-10 members: 555, - Euros
One-year group subscription for 11-20 members: 737, - Euros
One-year group subscription for 21-50 members: 983, - Euros
One-year group subscription for 51-100 members: 1229, - Euros

For a personal service contact our Membership staff :
Email : info@e-malt.com
Direct line : +32 (0)87 681381; Fax : +32 (0)87 352234
If calling, please note our office hours are 9am - 5pm (Belgium time)


USA:

Tariff spat with major trade partners a serious issue for US brewers ...Click here

USA, CA:

Attitude Brewing to launch in San Diego on September 28 ...Click here

USA, NY:

Stoneyard Brewing opens huge production brewery in Brockport ...Click here

USA, KY:

Goodwood Brewing Co. to open second location in Frankfort ...Click here

USA, OH:

Nocterra Brewing Company coming to Powell soon ...Click here

USA, NY:

Hank Hudson Brewing already open in Mechanicville ...Click here
Australia:

Malteurop's massive expansion of Geelong malthouse to open on October 1 ...Click here

World:

2017/18 barley production seen at 6-year low ...Click here

UK:

AB InBev to launch Italian craft beer Lisa on trade in October ...Click here
Graph of the Week
Table of the Week
Prices Evolution
Barley Prices
Theoretical Malt Prices
These Days in Business History
Agenda
News Articles

USA:
Tariff spat with major trade partners a serious issue for US brewers
It is unlikely U.S. government officials considered that the tariff spat with its major trade partners would impact America's some 100 million beer drinkers.

But it has.

Beer industry insiders told Xinhua that their industry is being hit in several ways by the escalating trade disputes with Canada, Mexico and China.

In an exclusive interview with Xinhua, Robert Pease, president of the Brewer's Association (BA), voiced his industry's concerns with the imprudent tariffs policies by U.S. government.

"It's a serious issue for us, it's a serious issue," Pease emphasized.

BA represents 4,465 breweries across the country, and its affiliate, the American Homebrewers Association, has 46,000 members.

Pease made the remarks in Denver when the 2018 Great American Beer Festival was held there on Sept. 20-22 and thousands of beer brewers from across the country met to bemoan the negative impact the tariffs are having on their business.

"We support fair trade, we support free trade, but we oppose these tariffs," said Pease, who has been with BA for 27 years.

Craft beer sales grew eight percent in 2017 and now total 26 billion U.S. dollars, accounting for 23 percent of the country's 111.4 billion dollar beer market, BA statistics show.

All told, the craft brewing Industry contributed 76.2 billion ...More info on site
---

USA, CA:
Attitude Brewing to launch in San Diego on September 28
After more than a year of construction, Kurt Bach is days away from soft-opening his passion project, Attitude Brewing…or at least a part of it.

Located at the corner of National Avenue and Cesar Chavez Parkway on the ground floor of Barrio Logan's Mercado Del Barrio mixed-use development in San Diego, Attitude will eventually serve an assortment of hot and cold wraps, burgers, burger wraps, a number of which fall on the exotic side of the fence. However, the restaurant side won't be complete for an estimated six weeks, so for now it's all about the beer.

The following are the dozen offerings will be available when Attitude soft-opens this Friday, September 28:

Famous – Mexican-style Lager, 5% Reckless – Blonde Ale, 4.4% ABV Victorious – Kölsch, 4.8% Illuminating – Bavarian-style Hefeweizen, 5.8% Marvelous – Dry-Hopped Saison, 5% Invincible – Coffee Stout, 6.1% Rebellious – Red Ale, 5.5% Optimistic – India Session Ale, 5% Intrepid – India Pale Ale (IPA), 6.5% Intense – Northeast-style IPA, 7.2% Immortal – Dark IPA, 7% Hypnotic – Double IPA, 8%

The beers were chiefly brewed by Bach along with former head brewer Carlos Appel and a brewing consultant, both of which are no longer with the company. Bach intends to hire a new head brewer in the near ...More info on site
---

USA, NY:
Stoneyard Brewing opens huge production brewery in Brockport
Since its inception in 2008, Stoneyard's slogan has been, "We don't do small."

And with the opening of its massive production brewery at 85 Clinton St. in Brockport, Stoneyard has finally fully lived up to that motto. Stoneyard Brewing Co. christened its 30-barrel brewery earlier this month, the Rochester Democrat and Chronicle reported on September 25.

Stoneyard is poised to become one of the largest craft breweries in the Rochester region. The system will allow Stoneyard to pump out 10,000 barrels of beer, putting it in the same neighborhood as Canandaigua's Young Lion and Rochester's Three Heads. (Though neither of those breweries has surpassed the 10,000-barrel threshold yet.)

"All of it, so much blood, sweat and tears," assistant brewer James Riley III said of what went into making the dream a reality.

After a brief absence, Stoneyard will begin sending beer out into Rochester market in early October. There are also plans to can some offerings and host some releases at the new brewery. (Fingers crossed for cans of SYBC's Toasted Coconut Kareem Ale.)

During an interview with the five men behind Stoneyard, the group consistently echoed the importance of perseverance. "The sacrifices people have made, the work they've put into it, ...More info on site
---

USA, MN:
Ursa Minor Brewing launches in Duluth
Making its debut as the newest addition to Duluth's Lincoln Park Craft District, Ursa Minor Brewing opened Wednesday, Sept. 26 with a celebration that lasts through the week, FOX 21 Online reported.

Breaking ground in early January, construction for the brewery lasted up until the day before opening. Kegs of several different beers were hooked up fresh before the opening celebration at noon. Owner Ben Hugus was proud to see Ursa Minor open in such a fast growing district in Duluth.

"We're just excited to share something that we've worked so hard on and showcasing other artists in the process."

The brewery also has a woodfire oven where they will make and serve different styles of pizza.

Live music and local artists who had a hand at the creation and design of the brewery's taproom will be showcased though the week's celebration.
---

USA, PA:
Rivertowne Brewery up for bankruptcy sale
Rivertowne Brewery and Tasting Room, a craft brewery in Export, and its four associated restaurants in Allegheny and Westmoreland counties is expecting interest from at least six potential buyers when it goes up for sale next month, according to filings in U.S. Bankruptcy Court in Pittsburgh.

About 240 other potential buyers, many with experience in the food and beverage industry, have been notified of the pending sale, according to filings in Rivertowne's bankruptcy case.

Bidders have until 5 p.m. Oct. 10 to submit offers, which will be reviewed to determine who is qualified to make the purchase, said Daniel Schimizzi, a Pittsburgh attorney representing Rivertowne in the Chapter 11 bankruptcy case filed in May. The brewery and restaurants on Pittsburgh's North Shore, North Huntingdon, Monroeville and Verona can be sold separately or in a package deal, Schimizzi said.

Bidding for the brewery will start at $1.35 million, which is the amount submitted by Gordon Brothers Commercial & Industrial LLC of Boston. As of now, Gordon Brothers, an advisory, lending and investment firm, bid only for the brewery, other unidentified assets and possible liabilities such as contracts and leases.

A closed-door auction for qualified bidders will be held Oct. 12 and an open hearing in ...More info on site
---

USA, KY:
Goodwood Brewing Co. to open second location in Frankfort
Louisville's Goodwood Brewing Co. is heading east: The brewery plans to open a second location in Frankfort, the Lexington Herald Leader reported on September 26.

Goodwood will open a brewpub in the historic Vatter building at 109 West Main Street. A renovation of the building was completed earlier this year. It will feature a taproom overlooking the Kentucky River, with a large deck on the river, too.

The brewpub is expected to open early next year and offer all of Goodwood's year-round barrel-aged and wood-touched beers, plus seasonal and on-off offerings on tap.

"Goodwood is excited to be expanding to Kentucky's Capital," said CEO Ted Mitzlaff in a news release. "Frankfort is a great community with a growing craft beer scene. ... Our location is in the heart of downtown and is close to the capital and state buildings. We will offer lunch and dinner, multiple televisions and live entertainment."

The brewpub will also tap the tourists who are traveling between Kentucky distilleries in the area, he said.

Goodwood Brewing, headquartered in downtown Louisville, specializes in "beers that have been touched by wood, whether in reclaimed oak casks once used to house bourbon, red wine, tequila, rum or brandy, or seasoned on oak, hemp, poplar ...More info on site
---

USA, MI:
Hideout Brewing Company up for sale
The Hideout Brewing Company in Grand Rapids is up for sale, according to a September 25 post on the business' Facebook page.

"The current owners are hoping to pass the torch to an energetic new person(s) who want to bring The Hideout into (sic) new heights," the post stated.

The owners said through the years, they've lost the passion to expand the business and have "not given The Hideout the time, energy or drive that it deserves."

Their Craigslist post asks $725,000 for the business, which includes the brewery, equipment, building and beer garden. The price also includes two months of support from the current owners.

The owners say the sale will wipe clean all debts the company has.

The Hideout Brewing Company is located at 3113 Plaza Drive NE, located just north of I-96 near Plainfield Avenue NE.
---

USA, OH:
Nocterra Brewing Company coming to Powell soon
Powell will soon have not one, but two breweries to call its own. Ill Mannered Brewing, which recently celebrated its third anniversary, just graduated to a larger taproom in the strip mall on Grace Drive. Now, just to its west, Nocterra Brewing Company is taking shape at 41 Depot St.

Nocterra made its first public appearance mid-September at Powell's Oktoberfest celebration, setting up a tent to sell T-shirts and glassware and to give out stickers.

In the meantime, the 5,000-square-foot brewery and taproom is taking shape in a former furniture store. Nocterra has supplemented the existing structure to add brewing space and cold storage. A patio is also being added, and a separate room is being built out for sour beer fermentation. A recent Facebook post showed an old train rail being lowered from the rafters and repurposed as the bar's footrest.

Nocterra's roster of beer is already coming together, too, with offerings like the Trail Break helles lager, Scioto Coast double IPA and Beta-Flash New England IPA on deck. The goal is to open with beers available on draft and in the can; once the brewery is up and running, more seasonal brews and barrel-aged sours will come online.

Owners Bryan Duncan and ...More info on site
---

USA, NY:
Hank Hudson Brewing already open in Mechanicville
What started as a small hobby of brewing beer has, for two local entrepreneurs, become the large-scale operation of Hank Hudson Brewing Co. at the Fairways of Halfmoon Golf Course in Mechanicville, The Daily Gazette reported on September 26.

Darren Van Heusen and Chris Crounse, co-owners of the company, recently opened up shop in a new 1,600-square-foot space at the golf course.

The brewery, which is now open Thursday, Friday and Saturday nights, will soon be open on Sundays. Eventually, Van Heusen and Crounse said, they will be open seven days a week during the golfing season.

But making the leap from basement brewing to a working in a commercial space has been a learning process for the two beer-makers.

In 2013, Van Heusen and Crounse were given a space to brew their beer in the basement of the golf course's clubhouse by fairways owner Bruce Tanski.

The output at that point was only one half of a barrel. With the expansion, it has now jumped up to 300 gallon brewing tanks with several beers on tap.

"We were really very amateur at brewing," Van Heusen said.

But with the expansion the dream has grown, as has the amount of beer the two are aiming to produce.

"Our ...More info on site
---
Australia:
Malteurop's massive expansion of Geelong malthouse to open on October 1
A massive expansion of Malteurop's malthouse at Geelong in Victoria will be officially opened on Monday, October 1, making it one of the largest ...More info on site
---

World:
2017/18 barley production seen at 6-year low
IGC published their latest estimates this week and put world barley production at 140 mln tonnes, which is a 6-year low.

Production in main ...More info on site
---

India:
Kerala gives permits to three new breweries
Just as Kerala is scouting for resources to rebuild itself after the floods, it is now the turn of the tippler to steady the state's coffers. The Pinarayi Vijayan government has given permits to three new breweries in the state in a bid to capitalise on the state's high liquor consumption, the Financial Express reported on September 27.

Since as much as 40% of the beer consumed in Kerala comes from other states, the Kerala government is keen to jack up its beer production.

"Job generation is the target in allowing new breweries, though it would feed the tax kitty too," according to state excise minister TP Ramakrishnan. "By revving up jobs and thus the economy, it would speed up the recovery," he told FE.

Last week, the state government gave a permit to Power Infratech to set up a state-of-the-art brewery in Kinfra Industrial Park in Kochi. Earlier, Apollo Distilleries and Breweries, Palakkad and Sreedharan Distilleries, Kannur were issued permits. Sree Chakra Distilleries in Perumbavoor recently got a permit to set up a compounding, blending and bottling plant in Perumbavoor for IMFL production. Since as much as 40% of the beer consumed in Kerala comes from other states, the Kerala government is ...More info on site
---

EU:
Malting barley markets still quite inactive
European malting barley markets are quite inactive and unchanged from last week, GrainCom reported on September 28.

In France it is still too dry ...More info on site
---

Australia:
Barley market rallies again
Australia's barley market rallied again and remains very nervous, GrainCom reported in their latest newsletter.

More frosts occurred in Victoria and New South Wales. ...More info on site
---

UK:
AB InBev to launch Italian craft beer Lisa on trade in October
Global brewer AB InBev will bring its Italian craft beer Lisa to the UK on-trade next month, which is being pitched in direct competition to Asahi-owned Peroni, The Morning Advertiser reported.

Jason Warner, AB InBev's soon-to-be promoted North Europe president, exclusively revealed Lisa's launch to The Morning Advertiser in an interview at the company's customer day in Wembley Stadium.

Warner, who will be promoted to AB InBev president of Europe on 1 January next year, said: "The brewer Birra del Borgo is a very premium craft beer brand in Italy, similar to what we have in Camden here in the UK."

He continued: "And what we've created is a sessionable lager with the team there, which we're launching in the UK. An Italian-style beer is an interesting category."

When asked if it was in direct competition with Peroni, he added: "If the logic is it's Italian, then sure, but we're bringing it in as a super-premium craft and Peroni is a scale brand that's very large and we're trying to plant the next seed and offer more choice."

The golden lager comes in at 5% ABV and will be available in the on-trade from October.

Birra del Borgo, which is based in Borgorose in the ...More info on site
---