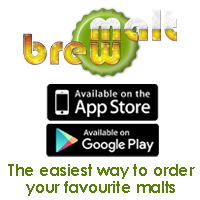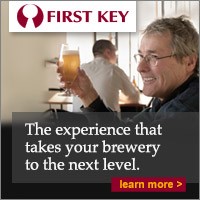 Note: All graphs issued with e-malt.com newsletters are published in "Graph" section of e-malt.com site.
All e-malt.com tables are published in e-malt.com Statistics section. The Statistics section includes Barley statistics, Malt statistics and Beer statistics. The tables related to barley are published in Barley Statistics section, the tables related to malt in Malt Statistics section and the tables related to beer in Beer Statistics section.
---
Last five prices evolutions
---
---
---
---
Do you know
E-malt.com?
---
Dear E-malt Reader!

E-malt.com Newsletters Archive could be found directly on e-malt.com site. Browsing through our Newsletters Archive you may see all the issues you have missed. To this purpose you just have to login e-malt.com and click on Newsletters link in the menu. Reading our Newsletters you will be kept informed with the latest news and events regarding malting and beer world. You may also submit your own news, events or other information to the address info@e-malt.com!

You may find updated malt, barley and beer statistics on e-malt.com Statistics section. Just enter e-malt.com! Here you will find all tables issued with e-malt.com newsletters.

E-malt.com Agenda gives the possibility to keep you informed about the Events planned to be held in the whole world related to the brewing and malting industries. To this purpose you just have to login e-malt.com and click on Agenda link in the menu. Reading our Event Agenda you will find out about the future symposia, conferences and festivals related to malting and beer world. You may also submit your own events to the address info@e-malt.com

E-malt.com has Trading Online system. The system is to be used for malt/barley trading. One can register a malt/barley offer or a malt/barley request. The registering person could be as a seller/buyer or as an agent for seller/buyer. The User can see information about all active malt/barley offers & requests. If needed the system allows user to buy/sell malt/barley due to reasonable offers/requests. The way to do this is to confirm reasonable transaction. Trading Online rules are available through the Internet in the Trading Online as well as Tutorial (useful for persons who starts the system usage). To visit the E-malt Trading Online first go to the E-malt.com site, then click Trading Online link in the left menu of the e-malt.com home page. For more details please contact info@e-malt.com

Thank You!


Industry news

Market prices

EU Regulations

NAFTA

Specifications

Special malts

Professional Help

Trading online

Costing online

Statistics

Graphs

NewsLetters

Agenda

Accounts

Log In

Contact us
Quote of the Week
You are one of the 54,000 professionals of the brewing and malting industries from 197 countries receiving our free bi-weekly E-malt Newsletters published since 2001. You seem to be pleased by getting them as we have registered something like 3 mln readings.
To keep the high level of this informative reservoir in both brewing and malting industries and in order to continue to improve it we have to request a small contribution for full access to E-malt.com information.
The majority of our readers have responded positively thus giving us the possibility to keep developing this global informative reference.
A one-year membership costs only 169,- Euros and gives you full access to both our Full Bi-weekly Newsletter and website www.e-malt.com.
You can pay by credit/debit card or bank transfer (against invoice). Ordering is simple, use our online secure ordering system: click hereunder to begin - you can have access in just 5 minutes!
CLICK HEREUNDER TO SUBSCRIBE
One-year individual subscription: 169, - Euros
Two-year individual subscription: 299, - Euros
Save money when your colleagues join:

One-year group subscription for 2-5 members: 349, - Euros
One-year group subscription for 6-10 members: 519, - Euros
One-year group subscription for 11-20 members: 689, - Euros
One-year group subscription for 21-50 members: 919, - Euros
One-year group subscription for 51-100 members: 1149, - Euros

For a personal service contact our Membership staff :
Email : info@e-malt.com
Direct line : +32 (0)87 681381; Fax : +32 (0)87 352234
If calling, please note our office hours are 9am - 5pm (Belgium time)


USA, MI:

New Holland Brewing expands distribution throughout central U.S. ...Click here

USA, CA:

Dust Bowl Brewing Co. plans $10 mln expansion ...Click here

Canada, BC:

Gladstone Brewing to open in Courtenay in autumn ...Click here

Canada, SK:

Nokomis Craft Ales opened in Saskatchewan ...Click here

USA, ME:

Tributary Brewing Co. to open soon in Kittery ...Click here

Canada, ON:

Rainhard Brewing to open in Toronto in December ...Click here

USA, AZ:

SanTan Brewing Company to release Oktoberfest this autumn ...Click here

Canada, AB:

Wild Craft Brewery to open in spring 2015 ...Click here

Asia:

Asia's beer market forecast to hit US$220 bln worth by 2020 ...Click here

China:

A total beer volume of 550 mln hl is considered likely for this calendar year ...Click here

Malaysia:

Carlsberg Brewery Malaysia posts 29.53% growth in Q2 net profit ...Click here

Bulgaria:

Heineken acquires additional stake in Bulgaria's Zagorka brewery ...Click here

Greece:

Beer sales expected to increase by up to 5% this year ...Click here

Australia:

Barley crop estimate raised to 8.1 mln tonnes due to beneficial weather conditions in July ...Click here

EU:

Northern Europe reports barley harvest advancing at record speed ...Click here

Japan:

Beer taxes may be revised under a new tax plan ...Click here

Belgium:

Legendary Westvleteren beer may be forced to list ingredients on labels instead of caps ...Click here

Mexico:

Flourishing craft beer movement showing signs of forcing open Mexico's lucrative market ...Click here

UK:

New survey shows increasing social acceptance of non-alcoholic beer in the UK ...Click here

Myanmar:

Beer consumption is twice the amount produced in the country ...Click here

South Korea:

Oriental Brewery's hit TV commercial boots low-calorie Cass Light sales ...Click here
Graph of the Week
Table of the Week
Prices Evolution
Barley Prices
Theoretical Malt Prices
The many faces of hops
ABSTRACT
It is known that enzyme activity can release flavor compounds from spent hops. But these US researchers took a closer look. They subjected spent hops from 18 different hop varieties belonging to 10 genetically different groups to the same enzyme treatment. Bound aglycones (linalool, citronellol, nerol, beta-damascenone, geraniol, eugenol, and terpinene-4-ol) were released and resulted in significant and substantial changes to the aromatic profiles. These responses were hop variety dependent and the variety dependency did not correlate with the variety groupings based on genetic pedigree. So who is going to look for the hidden treasures in spent hops?
Read more

Source: Barth Innovations



These Days in Business History
Agenda
News Articles

USA, KY:
Ethereal Brewing to open in Lexington
Andrew Bishop gets ready to open Lexington's newest microbrewery, Ethereal Brewing, bizlex.com reported on August, 22.

Andrew Bishop is hoping to have beer production underway in early September and to open the brewery and taproom in the old Pepper Distillery by the end of the month or mid-October. After it is open, Bishop plans on having three or four of Ethereal's own brews on their 16 taps and expects to have up to six on tap in short order, as he runs the brewery's 10-barrel system, which is capable of brewing 20 kegs per batch, and a single-barrel system that he and friends had used for home brewing to make experimental beers.

Ethereal will feature a split of American and Belgian-style beers and, once they have aged long enough, Bishop plans to release a set of sour beers that need at least a year to mature.

The process of finding a location for Ethereal began 18 months ago, and he first saw the Old Pepper location nearly a year ago.

"We felt comfortable moving into this place because breweries are more destination spots, so you don't have to have that foot traffic," Bishop said.

While Ethereal will be the latest of three other ...More info on site
---

USA, OH:
Warped Wing Brewery to expand
Warped Wing Brewing Company, which opened in downtown Dayton only seven months ago, is already looking to expand, Dayton Daily News reported on August, 22.

"We've outgrown our space," Warped Wing co-founder Joe Waizmann said. "We anticipated this would happen, but we figured it would probably happen after two years or so rather than just six or seven months."

Waizmann said the brewery is seeking to lease a second building for cold storage and dry storage because of strong customer response to the wholesale side of the brewery's business. Warped Wing is canning its beers in pint cans and distributing the brews to local retail outlets.
---

USA, MI:
New Holland Brewing expands distribution throughout central U.S.
New Holland Brewing announced plans to launch distribution in four new markets in the central U.S., rounding its distribution footprint out to 24 states and Washington D.C., brewbound.com reported on August, 22.

Through a network of five wholesalers, the brewery will begin distributing its beers and spirits throughout Colorado, Nebraska, Kansas and Iowa.

The company has tapped the services of CR Goodman for coverage in Colorado, Quality Brands and Double Eagle for distribution throughout Omaha and Lincoln, Nebraska respectively, Worldwide Wine and Spirits in Kansas, and Glazer's in Iowa.

"It is amazing to see the remarkable level of service in the craft distribution game," said Fred Bueltmann, the brewery's vice president of sales and marketing, in a news release. "We have come a long way as an industry and we are impressed and excited to work with our new partners."

New Holland will launch with its year-round offerings (Mad Hatter IPA, Sundog Amber Ale, Full Circle Kolsh, Monkey King Saison, The Poet Oatmeal Stout, and Dragon's Milk Barrel-Aged Stout), several seasonal offerings, and a number of spirits.
---

USA, CA:
Dust Bowl Brewing Co. plans $10 mln expansion
Dust Bowl Brewing Co. is planning a major expansion that would more than quadruple its production capacity in a new Turlock facility, modbee.com reported on August, 26.

The locally owned craft beer maker expects to invest $10 mln on the project.

"We're very excited about this," said Brett Tate, 52, who founded Dust Bowl five years ago. "It will set us up to be a regional brewery."

If all goes as planned, construction will start in November, and the 30,000-square-foot complex will open next summer. Before that can happen, Turlock's Planning Commission must approve Dust Bowl's permit application at its November 6 meeting.

What's proposed is more than just a brewing and bottling facility. It would include a retail visitors center and tasting room, with a large open patio and business office.

Dust Bowl's popular downtown Turlock restaurant on West Main Street, the Tap Room, will remain unchanged. The brewery's production now is packed into a 2,100-square-foot warehouse which Tate purchased in late 2008.

"We're at capacity there now," Tate said. That industrial-like location "is not a place for the public," he said, so it's not suited to meet his company's expansion plans.

Dust Bowl produces about 4,000 barrels of beer annually, which is 124,000 gallons. ...More info on site
---

USA, WI:
Lakefront Brewery to expand
Lakefront Brewery, Inc., Milwaukee's largest producer of craft beer, is once again eyeing a potential expansion site, brewbound.com reported on August, 245.

The brewery announced it has an accepted offer to buy land adjacent to the existing Lakefront facility.

According to Lakefront Brewery Owner Russ Klisch, plans are to purchase lot next door and build on it as soon as it is financially feasible for the brewery. The brewery plans to relocate its packaging lines and additional fermentation tanks at the new facility. The brew house would retain all of its existing fermentation tanks and would use the space vacated by packaging for barrel aging.

The expansion is being driven by increased demand. Lakefront now brews 40,000 barrels per year, with production having nearly doubled in the past two years alone. The second brewing location will provide Lakefront with the ability to expand its production and distribution. The company has also begun expanding its warehouse facilities.

"We are taking a very measured approach to expansion, and acquiring this land is an initial step," said Klisch. "However, the craft beer market just continues to grow and we need to expand production or we won't be able to keep up with demand."

Lakefront Brewery, Inc. was ...More info on site
---

Canada, BC:
Gladstone Brewing to open in Courtenay in autumn
A new brewery and tasting lounge is under construction in downtown Courtenay, BC, The Comox Valley Echo reported on August, 25.

Founded by the husband and wife team of Daniel Sharratt and Alexandra Stephanson, Gladstone Brewing will be setting up shop in a former restaurant.

While several approvals are still pending, they have plenty of local support for the project, including the Downtown Courtenay Business Association and Mayor Larry Jangula. Assuming all goes as planned, the brewery and lounge should have a soft opening by November, and an official grand opening party on New Year's Eve.
---

Canada, SK:
Nokomis Craft Ales opened in Saskatchewan
Nokomis Craft Ales – named after its hometown of Nokomis – was opened earlier this month by Jeff Allport, a former Vancouver resident and homebrewer, Canadian Beer News reported on August, 25.

When liquor laws in the province were changed to allow nano-scale commercial breweries, he decided to make the jump from hobby brewer to professional.

Due to the small size of the operation – a 7 barrel brewhouse with 2 fermenters and 1 bright tank, allowing for output of roughly 800 litres per week – Nokomis is focusing exclusively on growler and keg sales, selling out of the brewery several days a week and vending at weekly farmers' markets in Saskatoon and Regina. And as Allport notes, "not packaging frees me from having a flagship beer," meaning that he will be brewing what he likes from week to week, and offering a constantly changing line-up of brands to local beer drinkers.


---

USA, ME:
Tributary Brewing Co. to open soon in Kittery
Tributary Brewing Company could open as soon as this coming weekend, seacostonline.com reported on August, 26.

"We're so close I can taste it," said master brewer and owner Tod Mott.

Mott, a former master brewer at the Portsmouth Brewery, has been hoping to open the microbrewery since last spring, but there have been several construction delays.

"Everything is just taking longer than we anticipated," he said.

The new storefront, sign and equipment have been installed. In fact, Mott started brewing more than two weeks ago in anticipation of the opening.

He said he is in "desperate" need of a certified HVAC (heating, ventilation and air conditioning) technician to install the condenser for the walk-in coolers. Once that's accomplished, he can open the doors.

He said the first brews will be an American mild. The second is a Hefeweizen.

He has also brewed a brown ale, but "it's kind of a disappointment to us. It was the first beer we brewed. But we'll have to see how it tastes when it's fully conditioned," he said.

A fourth beer, a Belgian farmhouse ale called a saison will not be ready for another three or four weeks, he said.

Tributary's tap room will offer 2-ounce and 9-ounce brew samples that ...More info on site
---

Canada, ON:
Rainhard Brewing to open in Toronto in December
Award winning homebrewer Jordan Rainhard announced on August, 25 plans to open the eponymous Rainhard Brewing in the historic Stockyards District in West Toronto later this year.

Set to be located in an industrial unit, Rainhard promises to offer "hand crafted artisinal ales" out of a facility that will include a brewhouse, tasting room, retail store and events space.

Rainhard Brewing is aiming for a December opening.


---

USA, AZ:
SanTan Brewing Company to release Oktoberfest this autumn
In celebration of SanTan Brewing Company's seventh year anniversary, Oktoberfest Lager will hit shelves this fall, brewbound.com reported on August, 21.

A traditional lager brewed annually for SanTan's Oktoberfest celebration in downtown Chandler, Oktoberfest will launch for the first time ever in cans, September 1, 2014.

Until now, Oktoberfest Lager was available only on tap at SanTan and other local craft beer bars. Now, fans throughout Arizona and across California and Texas will have access to this fall seasonal.

As SanTan Brewing Company continues their expansion into the regional market, more and more of their Southwestern Style Ales will continue to get canned for mass distribution. This winter, SanTan plans to release the Vault series beers in limited edition 16 oz cans.

Oktoberfest Lager will be available in cans and on tap throughout Arizona, southern California, and Texas in September.

Open since 2007 under the leadership of founder and brewmaster, Anthony Canecchia, SanTan Brewing Company has established a strong reputation as one of Arizona's favorite craft breweries.

All SanTan Brewing Company craft beers are Southwestern Style Ales.
---

Canada, AB:
Wild Craft Brewery to open in spring 2015
An official groundbreaking has taken place for Wild Craft Brewery, a brewery and restaurant that will be the first brewery to operate in the Southern Alberta region since the closure of the Molson-owned House of Lethbridge more than 25 years ago, Canadian Beer News reported on August, 22.

Set to be located in a rapidly developing area on the eastern side of Lethbridge, the 21,000 square foot Wild Craft facility will feature a 5,000 square foot restaurant and a 35 hectolitre brewing system that will produce beer for both on-site consumption and take-away sales.

Wild Craft is expected to open in spring 2015.




---

Asia:
Asia's beer market forecast to hit US$220 bln worth by 2020
Asia's beer market was worth an estimated US$156 billion (S$195 billion) in 2013 and it is forecast to hit US$220 billion by 2020, according ...More info on site
---

China:
A total beer volume of 550 mln hl is considered likely for this calendar year
In 2013, China's beer output was 506 mln hl, 4.6% more than the 484 mln hl of 2012.

In Jan-May of this year, sales ...More info on site
---

Malaysia:
Carlsberg Brewery Malaysia posts 29.53% growth in Q2 net profit
Carlsberg Brewery Malaysia Bhd posted a 29.53% growth in net profit for its second quarter ended June 30, 2014 (Q2 FY14) to RM40.04 million ...More info on site
---

Bulgaria:
Heineken acquires additional stake in Bulgaria's Zagorka brewery
The largest European brewer, Heineken, successfully completed negotiations for the acquisition of Coca-Cola HBC's share in Bulgaria's Zagorka brewery, the Dutch company said in ...More info on site
---

Greece:
Beer sales expected to increase by up to 5% this year
While consumption has not yet returned to normal levels, this summer Greek beer was the undisputed champion, as GreekReporter online writes.

Greek beer sales ...More info on site
---

Australia:
Barley crop estimate raised to 8.1 mln tonnes due to beneficial weather conditions in July
Australia experienced beneficial weather conditions in July, especially in the west, less good in the northeast, an industry report said earlier in August.

The risk ...More info on site
---

EU:
Northern Europe reports barley harvest advancing at record speed
The north of Europe (Denmark, South Sweden and the UK) has been favoured by drier weather than France and Germany, harvest of barley is ...More info on site
---

Japan:
Beer taxes may be revised under a new tax plan
Beer prices might drop and near-beer might rise under a tax plan being considered by Japan's government and the ruling bloc, The Japan Times reported on August 23.

The changes might come during a review of tax rates set to kick off next month to prevent liquor tax revenues from falling further.

Japan hopes to wrap up tax system revisions for fiscal 2015 starting next April so they can be compiled at year's end, but discussions are expected to be difficult because the decision will directly affect product prices.

Tax rates on beer and quasi-beer products are split into three categories, depending on malt content and production method.

A 350-ml can of beer carries a tax of ¥77, while beerlike products enjoy much lower rates, such as ¥47 for "happoshu" low-malt drinks and ¥28 for "third segment" beverages, which are made from such ingredients as soybeans and peas instead of malt, or produced with the addition of spirits.

When consumption tanked after the bubble economy imploded in 1991, Japanese brewers launched cheap happoshu in the 1990s and even cheaper third-segment drinks in the 2000s to dodge the high tax on real beer, which is defined by the ingredients. The subsequent popularity of quasi-beer products, however, ...More info on site
---

Belgium:
Legendary Westvleteren beer may be forced to list ingredients on labels instead of caps
Westvleteren, a legendary Belgian Trappist beer, has fallen foul of European Union labelling rules, The Telegraph reported on August 26.

The West Flemish beer, often voted the "best beer in the world" by experts, has come in unlabelled bottles since 1945, a simplicity that has become a mark of its authenticity and rarity.

Currently Westvleteren's three beers – a Blonde, the darker 8 and internationally famous 12 brew – list their basic ingredients on the crown cap of bottles that are sold by Monks of Saint Sixtus Abbey on a restricted basis but that turn up illicitly in bars, it is reported.

But under EU legislation from next year, the beer must also give the origin of ingredients meaning that a label will have to go on the bottle because there is not room on the cap.

"That's a whole level of new information. For the time being, we could get rid of all the required info on the Crown Cap. Not anymore, we must now paste on a label," said a brewery spokesman.

Many fear that the renowned Westvleteren 12 "will never be the same" once the bottles are labelled although the full-bodied dark beer will remain strong, at 10.2 per cent ABV, and ...More info on site
---

Mexico:
Flourishing craft beer movement showing signs of forcing open Mexico's lucrative market
Like many sectors of Mexico's economy, the beer industry has long been dominated by a powerful duopoly. But a flourishing craft beer movement led by independent microbreweries is showing signs of finally forcing open this lucrative market, Al Jazeera reported on August 23.

Since assuming office in December 2012, President Enrique Peña Nieto's administration has passed major reforms to combat monopolies and foster greater competition in key industries such as energy and telecommunications. Mexico's beer industry, which is worth approximately $20 bln a year, according to government figures, is also experiencing significant change.

The world's sixth largest producer and consumer of beer, Mexico brews over 8.6 billion litres annually, while the average Mexican drinks 60 litres per year. But two dominant breweries, Grupo Modelo and Cuauhtemoc-Moctezuma, control 98 percent of the market, according to a US Department of Agriculture report from 2013.

Microbreweries account for less than one percent, although their combined market share is growing rapidly by 50 to 60 percent a year.

"When we started out 10 years ago the market was completely closed. The only beers that existed were those of Modelo and Cuauhtemoc-Moctezuma," Jesus Briseño, the tall, middle-aged founder of Guadalajara's Minerva brewery, said.

Minerva, which proclaims itself the leader of ...More info on site
---

UK:
New survey shows increasing social acceptance of non-alcoholic beer in the UK
A new survey has revealed that non-alcoholic beer is increasingly socially acceptable in the UK.

According to industry data published for the first time on August 25, sales in supermarkets and off-licences have risen by almost 10 per cent in the past year as drinkers attempt to reduce their alcohol intake.

The new research indicates that almost half of people – 49 per cent of British adults – believe alcohol-free beer is more socially acceptable than it was five years ago. This research is backed up by industry data showing significant growth – 8.4 per cent – during 2013-14.

The findings are the result of a ComRes survey for AB InBev UK, which also indicated that 43 per cent of British adults have tried alcohol-free beer, with more than half of men (54 per cent) having consumed the beverage.

In addition, 59 per cent said they would feel comfortable ordering alcohol-free beer in front of friends in a pub or restaurant.

The most likely reasons for trying alcohol-free beer given by the British public were that they were driving (46 per cent) or they were curious (39 per cent).

The most popular alcohol-free beer is Beck's Blue, brewed by AB InBev, whose sales outside of licensed ...More info on site
---

Myanmar:
Beer consumption is twice the amount produced in the country
The level of beer consumption in Myanmar is twice the amount the country currently legally brews, U Thein Tun, a partner in the new Carlsberg Myanmar brewery, was quoted as saying by Mizzima News on August 26.

The chairman of the MGS group that owns 49 per cent of a joint venture with Danish beer producer, Carlsberg, said the company will help keep the profits of the alcohol industry within Myanmar.

"The country's production rate is only 170 million litres, the amount of beer sold in Myanmar is 330 million litres, the remaining 160 million litres is illegally imported into the country," said U Thein Tun.

"If we can provide for the full market demand then money will not leave the country," he added. Daw Mya Sein Yee, marketing director from Myanmar Brewery Limited said, "Beer consumption in Myanmar is increasing; our sales never decrease though that may be because we face no competition in the market."

U Thein Tun said Carlsberg Myanmar will launch three beers: the international brands Carlsberg and Tuborg and a local brand Yoma beer in October.

Dutch brewers Heineken have also entered the country in a joint venture to compete against pre-existing local breweries Myanmar, Dagon and Mandalay.

U Thein Tun ...More info on site
---

South Korea:
Oriental Brewery's hit TV commercial boots low-calorie Cass Light sales
Oriental Brewery's decision to cast singer-songwriter Yoo Hee-yeol in the hit TV commercial promoting its low-calorie beer Cass Light appears to be the key factor behind the drink's success in this year's summer beer market, The Korea Herald reported on August 24.

In addition to grabbing the attention of the so-called 2030 generation ― people in their 20s and 30s ― the company was able to successfully convey the message that cutting calories does not have to mean compromising on taste.

As the name suggests, its calorie content at about 27 calories per 100 millilitres is more than 30 percent lower than that in the average beer.

OB was able to go reduce the calories in the drink without undermining the taste by using sub-zero-temperature maturing technology combined with intensified fermentation methods, the beermaker said.

The company believes this technological edge, coupled with Yoo's image, was responsible for a spike in sales.

According to market research firm Ipsos Korea, Cass Light gained 5.1 percent of the consumer preference in July, up 3.3 percentage points from March. Yoo's ad, titled "A Light Taste That I Won't Give Up," was first aired in April.

Sales during the first half of the year also climbed 9.5 percent ...More info on site
---