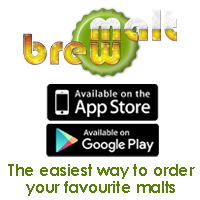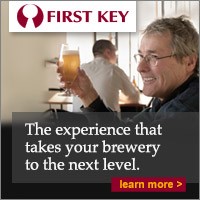 Note: All graphs issued with e-malt.com newsletters are published in "Graph" section of e-malt.com site.
All e-malt.com tables are published in e-malt.com Statistics section. The Statistics section includes Barley statistics, Malt statistics and Beer statistics. The tables related to barley are published in Barley Statistics section, the tables related to malt in Malt Statistics section and the tables related to beer in Beer Statistics section.
---
Last five prices evolutions
---
---
---
---
Do you know
E-malt.com?
---
Dear E-malt Reader!

E-malt.com Newsletters Archive could be found directly on e-malt.com site. Browsing through our Newsletters Archive you may see all the issues you have missed. To this purpose you just have to login e-malt.com and click on Newsletters link in the menu. Reading our Newsletters you will be kept informed with the latest news and events regarding malting and beer world. You may also submit your own news, events or other information to the address info@e-malt.com!

You may find updated malt, barley and beer statistics on e-malt.com Statistics section. Just enter e-malt.com! Here you will find all tables issued with e-malt.com newsletters.

E-malt.com Agenda gives the possibility to keep you informed about the Events planned to be held in the whole world related to the brewing and malting industries. To this purpose you just have to login e-malt.com and click on Agenda link in the menu. Reading our Event Agenda you will find out about the future symposia, conferences and festivals related to malting and beer world. You may also submit your own events to the address info@e-malt.com

E-malt.com has Trading Online system. The system is to be used for malt/barley trading. One can register a malt/barley offer or a malt/barley request. The registering person could be as a seller/buyer or as an agent for seller/buyer. The User can see information about all active malt/barley offers & requests. If needed the system allows user to buy/sell malt/barley due to reasonable offers/requests. The way to do this is to confirm reasonable transaction. Trading Online rules are available through the Internet in the Trading Online as well as Tutorial (useful for persons who starts the system usage). To visit the E-malt Trading Online first go to the E-malt.com site, then click Trading Online link in the left menu of the e-malt.com home page. For more details please contact info@e-malt.com

Thank You!


Industry news

Market prices

EU Regulations

NAFTA

Specifications

Special malts

Professional Help

Trading online

Costing online

Statistics

Graphs

NewsLetters

Agenda

Accounts

Log In

Contact us
Quote of the Week
You are one of the 54,000 professionals of the brewing and malting industries from 197 countries receiving our free bi-weekly E-malt Newsletters published since 2001. You seem to be pleased by getting them as we have registered something like 3 mln readings.
To keep the high level of this informative reservoir in both brewing and malting industries and in order to continue to improve it we have to request a small contribution for full access to E-malt.com information.
The majority of our readers have responded positively thus giving us the possibility to keep developing this global informative reference.
A one-year membership costs only 169,- Euros and gives you full access to both our Full Bi-weekly Newsletter and website www.e-malt.com.
You can pay by credit/debit card or bank transfer (against invoice). Ordering is simple, use our online secure ordering system: click hereunder to begin - you can have access in just 5 minutes!
CLICK HEREUNDER TO SUBSCRIBE
One-year individual subscription: 169, - Euros
Two-year individual subscription: 299, - Euros
Save money when your colleagues join:

One-year group subscription for 2-5 members: 349, - Euros
One-year group subscription for 6-10 members: 519, - Euros
One-year group subscription for 11-20 members: 689, - Euros
One-year group subscription for 21-50 members: 919, - Euros
One-year group subscription for 51-100 members: 1149, - Euros

For a personal service contact our Membership staff :
Email : info@e-malt.com
Direct line : +32 (0)87 681381; Fax : +32 (0)87 352234
If calling, please note our office hours are 9am - 5pm (Belgium time)


USA, AL:

12 new breweries planned to open in Alabama ...Click here

USA, AK:

Anchorage Brewing Co. moves to a new location ...Click here

USA, VA:

Big Lick Brewing to open in Roanoke this weekend ...Click here

USA, AZ:

Mother Bunch Brewing opens in downtown Phoenix ...Click here

USA, OH:

Four String looking for new site for production brewery ...Click here

Canada, ON:

Square Timber Brewing opens in Ottawa Valley ...Click here
EU:

Most Western European malting industries well sold into the year 2015 ...Click here

World:

Heineken rejects takeover offer from SABMiller as "non-actionable" ...Click here

World:

AB InBev reportedly talking to banks about financing potential takeover of SABMiller ...Click here

India:

SABMiller India's unit posts wider loss and smallest sales growth in three years in its last fiscal year ...Click here

World:

Development of barley production must create apprehension among users - analysts ...Click here

South Korea:

Oriental Brewery to invest $117 mln in improving quality of its products ...Click here

India:

SABMiller India Ltd launches new strong beer to compete with Carlsberg and AB InBev ...Click here

Malaysia:

Craft beer's advent restrained by local beer giants so far ...Click here

Iraq:

Beer and spirits prices increase as Islamic State militants demand money for each truck passing through their territories ...Click here
Graph of the Week
Table of the Week
Prices Evolution
Barley Prices
Theoretical Malt Prices
Volatile vs non-volatile
ABSTRACT
The volatile world of beer is complex, we know. Together with the non-volatile even more! These US researchers looked into the interaction of volatile aroma compounds in beer and non-volatile fractions as proteins and carbohydrates. They found an increase in aroma intensity (apple and banana) with increasing protein levels (perhaps due to the binding of aroma components), and a decrease of dry hop aroma intensity with increasing carbohydrate levels (due to changed viscosity).
Read more

Source: Barth Innovations



These Days in Business History
Agenda
News Articles

USA, AL:
12 new breweries planned to open in Alabama
There are nearly 20 breweries operating in Alabama and more in planning, al.com reported on September, 16.

For Keith Yager, brewmaster at Yellowhammer Brewery, the growth is simply "staggering."

"What's even more staggering is that our sales at Yellowhammer continue to grow, so Alabama's thirst for craft beer seems almost unquenchable," he said.

This month, Australian research firm IBISWorld announced U.S. craft beer production is slated to grow 16.8 percent by the end of the year. The industry is expected to have "the most aggressive revenue growth of any alcoholic beverage" nationwide as craft beer production expands 7.4 percent annually through 2019, IBISWorld said.

In Alabama, the number of existing breweries nearly doubled last year and the number of planned breweries across the state jumped from seven to 12. The Alabama Brewers Guild said the number of taxable removal barrels (the amount of beer sold and taxed) was 28,373 in 2013, up 47 percent from 19,301 in 2012.

"I couldn't even guess what that number is now, which is a good problem to have I guess," said Dan Roberts, executive director of the Alabama Brewers Guild.

IBISWorld media specialist Tyler Allen said seasonal craft beers make up about 23.7 percent of the industry's total revenue and ...More info on site
---

USA, AK:
Anchorage Brewing Co. moves to a new location
Anchorage Brewing Co.'s moves to a new, 8,000-square-foot building, chron.com reported on September, 13.

"This was the plan from the beginning," owner Gabe Fletcher said. "It took a lot of work to get it to where it is."

Come November, Anchorage Brewing Co. will open to the public for the first time.

While the company undergoes a transformation in South Anchorage, Fletcher said it will run much in the same way. Its staff will stay tiny, its taps rotating and its beers distinct.

"This is the final resting space," he said. "We'll continue to experiment, but this will kind of be the house where we do it from here on out."

Anchorage-made beer is available in most states in the U.S., seven countries in Europe, Iceland and Australia.

Fletcher has held strong to his original vision of producing specialty, barrel-aged beers with little overhead cost. Most of the time, he works alone or brings in his wife or friends to help out. For the new building, he hired an assistant brewer and his sister.

"I just want to have a small amount of employees and take good care of them," he said. "Instead of having 30 or 40 employees and all of a sudden, at the ...More info on site
---

USA, NC:
New Belgium Brewing names president
New Belgium announced on September, 11 the promotion of current chief financial and chief operations officer, Christine Perich, to the position of president.

Perich, who joined the company as CFO in 2004, has overseen all facets of operations since 2009. She was instrumental in guiding the company through its second employee stock ownership program transaction in 2012.

"Christine has been an incredible presence at New Belgium," said Kim Jordan, the brewery's co-founder and CEO. "Her work on key strategic issues, coupled with her grace and professionalism in everyday management makes her selection as New Belgium's President a dream fit for the company and for me."

Perich will oversee all day-to-day operations as well as the construction and integration of the company's second production facility in Asheville, N.C. She will report directly to Jordan, who will remain as company's CEO and continue to focus on the New Belgium's long-term branding and sales strategies.

Danielle McLarnon, New Belgium's current director of finance and accounting, will take over as the company's CFO.

"Both of these women have proven themselves time and again to be sound stewards of our financial and operational systems," Jordan said.
---

USA, GA:
Service Brewing Company opens in Savannah
Tours and tastings are now in full swing at the Lowcountry's new veteran owned and operated craft brewery, Service Brewing Company in Savannah, wtoc.com reported on September, 13.

"Oh, this is exceptional, Savannah has been so good for us," said Master Brewer Dan Sartin. "We've come in here and the community has been very accepting and the beers have been doing extremely well since they've been on the market and we're pleased."

The choices include Ground Pounder Pale Ale, Compass Rose IPA, Rally Point, and Pecan Apricot Pale Ale.

Exclusively in the tasting room two "research and development" beers will be offered, one is a Belgian Dubel and the other is a Biere de Garde.
---

USA, NM:
Red Door Brewing to launch in Albuquerque
Red Door Brewing Co. — the latest addition to Albuquerque's growing craft beer scene — will open to the public on September, 17, according to managing partner Matt Biggs.

Red Door has settled into an 11,000-square-foot building.

While technically ready to open for the last few days, Biggs said the owners decided to hold off until this week to ensure the beer "was at the exceptionally high level we would expect from our neighbors," citing La Cumbre, Il Vicino and Marble.

Biggs said Red Door will launch with its Threshold IPA, Roamer Red, Paint It Black Milk Stout, Gateway Blonde Ale and Unhinged Cider.

"I think we know when we open, we'll be proud of our beer, our space, and our staff, who will be ready to rumble by that time," Biggs said.

Red Door joins a lineup of about 20 microbreweries in the Albuquerque area, but neither its owners nor Chris Goblet of the New Mexico Brewers Guild think the city has reached its craft beer saturation point.

"Oh, not yet," Goblet said. "There is a town in Oregon called Bend that has 80,000 people and 16 breweries."
---

USA, VA:
Big Lick Brewing to open in Roanoke this weekend
Big Lick Brewing Co., Roanoke's newest brewery, is officially opening this weekend, roanoke.com reported on September, 15. Big Lick is smaller than the majority of microbreweries populating the area and has a two-barrel brewing system. Big Lick's owner Bryan Summerson, the former president of the Star City Brewers Guild, began renovating the space earlier this summer.

There are roughly six beers on tap and they will be rotating over time.

Pints, flights and growlers will be for sale.
---

USA, AZ:
Mother Bunch Brewing opens in downtown Phoenix
Mother Bunch Brewing opened in downtown Phoenix, azcentral.com reported on September, 16.

It'll be a few weeks until the brewery's signature beers, which will include a single hop pale ale, oatmeal stout and smoked cherry porter, are available. For now, a variety of Arizona beers from the likes of Four Peaks Brewing Co. (Tempe), Sonoran Brewing Company (Phoenix) and Fate Brewing Co. (Scottsdale) are flowing through the bar's 20 taps.

Husband-and-wife Julie Meeker and Jimmy McBride own Mother Bunch. William Hampton, a home brewer who worked in the sales department at SanTan Brewing in Chandler, is the brewer.

Several more breweries are scheduled to open around metro Phoenix before the end of the year.
---

USA, OH:
Four String looking for new site for production brewery
Four String Brewing Co. is scouting the community for a new production facility, ohio.com reported on September, 16.

Owner Dan Cochran said he hopes to be renovating a new building by the beginning of next year and making beer there sometime next year. Four String also wants to upgrade from its current 10-barrel brewing system to a 30-barrel brewhouse because of demand for its brands, which include Brass Knuckle American Pale Ale and Big Star White IPA.

"We can't short ourselves in this next step or we'll be talking about [upgrading] again in three years," Cochran said.

Four String Brewing Co. opened last year.

Cochran is looking at 20,000- to 30,000-square-foot buildings throughout Columbus.

He added that there are no plans to abandon the current taproom. He envisions enlarging that space and having a pilot system there in the future.

"That's going to stay as the hub for the public," he said.
---

USA, IL:
Lena Brewing Company to open in November
As Ross Vehmeier readies for the opening of his 10,000-square-foot brewery in November, he's staying true to the facility's roots, journalstandard.com reported on September, 16.

"We're in a feed mill, we're not trying to hide that; we're in the middle of a corn field, we're not trying to hide that either," Vehmeier said. "That's the feel we want. We want that industrial, heavy, rough-finished look. It's not going to be polished and pretty."

With Generations Brewery set to open in Freeport by the end of October, the local brewing business is alive and well.

Vehmeier expects his new business venture to start brewing beer in a month. The Lena Brewing Company will offer tours and a full bar featuring six of its own beers.

Interest has been growing across the country, according to Galena Brewing Company co-owner Warren Bell. He said the brewing industry is expanding nationwide, and he's glad to see it happening locally.

"I'm not surprised it's catching on here. Actually, I'm surprised it's taken this long," said Bell. "It's good to have more competition around us because up to now, a brewery tour that took in two or three breweries in a day was not possible, but now it is and ...More info on site
---

Canada, ON:
Square Timber Brewing opens in Ottawa Valley
Almost six years after it was first announced, and a year after it finally broke ground, Square Timber Brewing officially opened its doors in Ontario's Ottawa Valley, Canadian Beer News reported on September, 12.

Growlers of debut beer Deacon Seat Hefeweizen were available in the Square Timber retail store along with assorted merchandise, and the brewery's first draught account – JJ's Restaurant & Tap in Pembroke – tapped the first keg on September, 12.

Future brands from the brewery will include Timber Crib Pale Ale, Big Pine IPA and Camboose Double IPA, as well as various seasonals and one-offs.
---
EU:
Most Western European malting industries well sold into the year 2015
The German Statistical Office published malt production figures till March of this year. Barley malt output was up 1.4%, wheat malt increased 23.8%, albeit ...More info on site
---

World:
Heineken rejects takeover offer from SABMiller as "non-actionable"
Dutch brewing giant Heineken has rejected a takeover offer from London brewer SABMiller saying the proposal is "non-actionable", BBC reported on September 15.

Heineken said ...More info on site
---

World:
AB InBev reportedly talking to banks about financing potential takeover of SABMiller
Anheuser-Busch InBev NV is talking to banks about financing a potential megadeal, perhaps reaching $122 billion, to buy global beer rival SABMiller, according to ...More info on site
---

India:
SABMiller India's unit posts wider loss and smallest sales growth in three years in its last fiscal year
The India unit of SABMiller, the world's second-largest brewer, posted a wider loss and its smallest sales growth in three years in the last ...More info on site
---

World:
Development of barley production must create apprehension among users - analysts
Although market prices of barley usually follow the general trends of grain markets, the development of world barley production must surely create apprehension amongst ...More info on site
---

Mercosur:
Barley acreage estimates remain stable
The latest barley acreage estimates have not changed much for Mercosur: Argentina 800 – 850,000 ha, Uruguay 110 -120,000 ha, Brazil 110,000 ha, an ...More info on site
---

South Korea:
Oriental Brewery to invest $117 mln in improving quality of its products
Oriental Brewery (OB) CEO Chang In-soo apologized on September 16 for a recent dispute over the alleged odour of disinfectant in its Cass beer and pledged to invest 120 billion won ($117 million) to improve the quality of the company's products, The Korea Times reported.

In a press conference, Chang said the brewer has been making all-out efforts to upgrade its quality-control system to be on a par with those of Anheuser-Busch InBev (AB InBev) and other global brewers.

''OB is overhauling its entire business process, spanning from production to sourcing and distribution, to introduce world-class product quality management systems at our three plants,'' Jang said. "I apologize for causing concerns for the dispute (over the smell)."

OB operates three plants in Gwangju and Icheon, Gyeonggi Province; and Cheongju, North Chungcheong Province.

"In 2006, AB InBev introduced a stringent quality management program called Voyager Plant Optimization (VPO). In cooperation with our parent firm, we will produce Cass and other beer brands in accordance with the VPO standard. We will place top priority on our quality control procedures and meeting customer needs,'' the CEO said.

In April, AB InBev acquired OB, which accounts for about 60 percent of Korea's beer market, for $5.8 billion.

Jang's apology and ...More info on site
---

India:
SABMiller India Ltd launches new strong beer to compete with Carlsberg and AB InBev
SABMiller India Ltd, the country's second-largest brewer, has launched a new brand called Miller Ace, as the company looks to tap Indian consumers' preference for strong brews with a pricey strong beer that will compete with brands sold by Carlsberg Group and Anheuser-Busch InBev, Livemint reported on September 16.

Strong beer, which refers to brews with alcohol content of 5-8%, accounts for 85% of all beer sales in India. Kingfisher Strong, made by United Breweries Ltd, is the best-selling brand in the country but recently people have also shown willingness to shell out cash for far more expensive strong beer labels such as Carlsberg Elephant and Budweiser Magnum.

SABMiller, which owns brands such as Miller High Life, Foster's and Haywards, will distribute Miller Ace in retail outlets across India over the next six months. A 650 ml bottle of Miller Ace will cost Rs.140 in Delhi. Budweiser Magnum sells for Rs.175 while Kingfisher Strong costs Rs.85 in Delhi. Beer prices vary across states.

SABMiller was planning to launch Miller Ace this financial year to compete with Budweiser Magnum and Carlsberg Elephant, Mint first reported in June.

"Many consumers were expressing the need to trade up to a world-class strong beer ...More info on site
---

Malaysia:
Craft beer's advent restrained by local beer giants so far
Faced with increasing gains across Asia-Pacific, not least in Australia where traditional brewers are fast losing market share, craft beer importers are now eyeing Southeast Asia as a new growth market, Food Navigator-Asia.com reported on September 16.

We often hear how Asia's developing economies are bringing Western tastes to areas where there was previously little appetite for products like breakfast cereals, dairy products and tinned soups.

Beer, a category which is already well established with most countries having their own brewery majors, is of course not a new product but tastes are changing on a similar path to what we are seeing in developed markets, in that the mass-produced segment is making way for increasingly popular ciders and craft beers.

In Australia, this is happening to the point where consumption of mainstream beers is at its lowest level in over 70 years, whereas craft brewers are cashing in on the rise of the Aussie hipster. Ciders too are becoming a big hit with the young market.

But residents of Kuala Lumpur with a constant thirst for anything containing hops and alcohol may feel like they've been left out of this charge.

It is rare to be surprised by a KL pub's beer selection: more ...More info on site
---

Iraq:
Beer and spirits prices increase as Islamic State militants demand money for each truck passing through their territories
Baghdad's beer-drinkers have it tough. Already shot at and persecuted, they have found prices soaring since Islamic State militants seized large swaths of northern Iraq in June and barred alcohol, Bloomberg reported on September 16.

Liquor shipments heading to the Iraqi capital must bypass Islamic State territory and instead run the gauntlet of Shiite militia check-points, where gunmen demand money for each truck, according to traders. The price of a can of Heineken has surged from $1 to $5, and a bottle of the popular moonshine whiskey Black Jack has jumped from $15 to $50.

"Drinking is our only way to forget about the mayhem, but it's become very expensive," said businessman Laith Nadhum, 42, by phone from Baghdad. Islamic State, an al-Qaeda breakaway group, has declared a caliphate in areas under its control that include parts of northern Iraq, enacting brutal measures against the country's Christian community that has traditionally sold liquor. While Islam prohibits alcohol, Baghdad has had a flourishing drinking scene in the past. Drinkers of all faiths once congregated on Abu Nuwas street, along the east bank of the Tigris.

"We are increasingly losing our customers because of the security situation, a lot of them fled the country," said ...More info on site
---