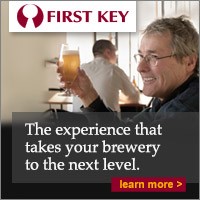 Note: All graphs issued with e-malt.com newsletters are published in "Graph" section of e-malt.com site.
All e-malt.com tables are published in e-malt.com Statistics section. The Statistics section includes Barley statistics, Malt statistics and Beer statistics. The tables related to barley are published in Barley Statistics section, the tables related to malt in Malt Statistics section and the tables related to beer in Beer Statistics section.
---
Last five prices evolutions
---
---
---
---
Do you know
E-malt.com?
---
Dear E-malt Reader!

E-malt.com Newsletters Archive could be found directly on e-malt.com site. Browsing through our Newsletters Archive you may see all the issues you have missed. To this purpose you just have to login e-malt.com and click on Newsletters link in the menu. Reading our Newsletters you will be kept informed with the latest news and events regarding malting and beer world. You may also submit your own news, events or other information to the address info@e-malt.com!

You may find updated malt, barley and beer statistics on e-malt.com Statistics section. Just enter e-malt.com! Here you will find all tables issued with e-malt.com newsletters.

E-malt.com Agenda gives the possibility to keep you informed about the Events planned to be held in the whole world related to the brewing and malting industries. To this purpose you just have to login e-malt.com and click on Agenda link in the menu. Reading our Event Agenda you will find out about the future symposia, conferences and festivals related to malting and beer world. You may also submit your own events to the address info@e-malt.com

E-malt.com has Trading Online system. The system is to be used for malt/barley trading. One can register a malt/barley offer or a malt/barley request. The registering person could be as a seller/buyer or as an agent for seller/buyer. The User can see information about all active malt/barley offers & requests. If needed the system allows user to buy/sell malt/barley due to reasonable offers/requests. The way to do this is to confirm reasonable transaction. Trading Online rules are available through the Internet in the Trading Online as well as Tutorial (useful for persons who starts the system usage). To visit the E-malt Trading Online first go to the E-malt.com site, then click Trading Online link in the left menu of the e-malt.com home page. For more details please contact info@e-malt.com

Thank You!


Industry news

Market prices

EU Regulations

NAFTA

Specifications

Special malts

Professional Help

Trading online

Costing online

Statistics

Graphs

NewsLetters

Agenda

Accounts

Log In

Contact us
Quote of the Week
You are one of the 54,000 professionals of the brewing and malting industries from 195 countries receiving our free bi-weekly E-malt Newsletters published since 2001. You seem to be pleased by getting them as we have registered something like 3 mln readings.
To keep the high level of this informative reservoir in both brewing and malting industries and in order to continue to improve it we have to request a small contribution for full access to E-malt.com information.
The majority of our readers have responded positively thus giving us the possibility to keep developing this global informative reference.
A one-year membership costs only 181,- Euros and gives you full access to both our Full Bi-weekly Newsletter and website www.e-malt.com.
You can pay by credit/debit card or bank transfer (against invoice). Ordering is simple, use our online secure ordering system: click hereunder to begin - you can have access in just 5 minutes!
CLICK HEREUNDER TO SUBSCRIBE
One-year individual subscription: 181, - Euros
Two-year individual subscription: 320, - Euros
Save money when your colleagues join:

One-year group subscription for 2-5 members: 373, - Euros
One-year group subscription for 6-10 members: 555, - Euros
One-year group subscription for 11-20 members: 737, - Euros
One-year group subscription for 21-50 members: 983, - Euros
One-year group subscription for 51-100 members: 1229, - Euros

For a personal service contact our Membership staff :
Email : info@e-malt.com
Direct line : +32 (0)87 681381; Fax : +32 (0)87 352234
If calling, please note our office hours are 9am - 5pm (Belgium time)


USA:

Constellation Brands acquires Texas craft brewer Four Corners Brewing ...Click here

USA, CA:

Burning Barrel Brewing Co. to officially open its doors on July 19 ...Click here

USA, OR:

Ruse Brewing moving into its own brewpub in Sellwood ...Click here

USA, OR:

Von Ebert Brewing's second location to open on July 16 ...Click here

USA, TX:

Nueces Brewing Co. eyeing opening in downtown Corpus Christi ...Click here

USA, PA:

Harty Brewing Co. cancels plan to open brewpub in Camp Hill ...Click here

World:

AB InBev heads list of world's biggest drinks companies ...Click here

Vietnam:

Many foreign investors still face problems in Vietnam's promising beer market ...Click here

Japan:

First-half beer and quasi-beer product shipments fall to record low for sixth consecutive year ...Click here

Australia:

2018/19 barley production forecast at 9.5 mln tonnes ...Click here

EU:

Malting barley prices trending upwards on worries about dryness in UK and Scandinavia ...Click here

UK:

Winter barley harvest in full swing across the UK ...Click here

Australia:

Barley exports in May rise thanks to continuing China demand ...Click here

Australia & UK:

Australia's Lion acquires London-based craft brewery Fourpure Brewing Co ...Click here

Uganda:

Nile Breweries forced to close Chibuku production line because of excise hike ...Click here

Jamaica & Germany:

Red Stripe preparing to go into Germany ...Click here
Graph of the Week
Table of the Week
Prices Evolution
Barley Prices
Theoretical Malt Prices
RETHINKING THE WHOLE BREWING PROCESS
ABSTRACT
That is what German Engineers are currently doing (anybody surprised?). A very novel concept is called Omium, working without a lauter tun but four rotary discs that split wort in different fractions for different processes. This involves rethinking the isomerization process, as this system does not work with a conventional boil kettle. Initial results with isomerisation yields were presented in this work. This process has very a good chance to overcome the inherent isomerization inefficiencies of regular brewhouses.

REFERENCES:

Bastgen, N.: A Novel Brewhouse Concept - how to improve the brewing process and quality by treating wort fractions, P 7.18 at the 13th Trends in Brewing, April 2018, Ghent
Read more

Source: Barth Innovations



These Days in Business History
Agenda
News Articles

USA:
Constellation Brands acquires Texas craft brewer Four Corners Brewing
Constellation Brands will expand its reach in the craft beer segment with the acquisition of Texas' Four Corners Brewing, the New York-based beverage alcohol company announced on July 10.

Financial terms of the transaction were not disclosed.

Four Corners will join California's Ballast Point Brewing and Florida's Funky Buddha Brewery in Constellation's growing craft and specialty beer group.

"Four Corners brings a culture that mixes adventure and innovation with elements of heritage and tradition," Bill Newlands, Constellation Brands president, and COO said via a press release. "It's a compelling opportunity for Constellation because Four Corners' bicultural inspired flavors and branding capitalize on one of the hottest trends in beer – Hispanic influenced products."

Founded in 2012 by George Esquivel, Greg Leftwich, and Steve Porcari, the Dallas-based craft brewery produces six year-round offerings that feature lotería-style branding.

"George, Greg, and Steve have created beers that are big on flavor, refreshing and pair well with bold Texas cuisine, while creating a brand that embraces and reflects the diversity of its people," Newlands said. "We're excited to help them take the brand further."

According to a press release, sales of Four Corners beers have increased "five-fold" since 2014, and the company has the capacity to produce 25,000 barrels annually. ...More info on site
---

USA, CA:
Burning Barrel Brewing Co. to officially open its doors on July 19
The owners of Burning Barrel Brewing Co. are hoping to create a place where everyone can find something they like, while simultaneously presenting patrons with options they have never seen before, the Sacramento Bee reported on July 7.

The Rancho Cordova-based brewing company will officially open its doors later this month on July 19 at 11210 Sun Center Dr., according to a post on the brewery's Facebook page. A "grand opening" party will be July 28 featuring live music, multiple food trucks and more.

Tap handles will constantly rotate at Burning Barrel, said Duncan Alexander, who co-owns the brewery with his dad, Jack Alexander. The brewery will also feature a variety of different beer styles, ranging from newer, modern beers like IPAs and stouts, to more traditional and lighter styles, along with some barrel-aged brews.

Alexander said they also want to open a separate facility in the coming months for brewing sours and beers made by wild fermentation.

What the brewery won't feature are staples, Alexander said.

If a certain brew is popular, they will bring it back occasionally, Alexander said, but the goal is to continually bring in new beers and have a consistently changing tap list.

"It's going to be pretty one-and-doner," Alexander said.

They ...More info on site
---

USA, OR:
Ruse Brewing moving into its own brewpub in Sellwood
For the last few years, Shaun Kalis and Devin Benware made their Ruse Brewing beers at Culmination Brewing, sharing some tanks and occasionally collaborating on one-off beers. Now, the pair is moving into their own brewpub in Sellwood, at 4784 SE 17th Avenue, the New School first reported.

The brewpub will offer a substantial upgrade with a space just shy of 6,000 square feet in the recently renovated Iron Fireman Collective building. Though renovated, the building maintains its vintage look with exposed brick and hardwood, and a 30-foot brass bar and narrow bar tables will fit around 55 guests. While they're not going to initially launch with food, Benware told Eater he expects some food carts in one of the two parking lots they have available. Poblano Pepper, a Mexican food cart with a few locations, will be serving the grand opening on July 14, and may have a regular presence there. The team will look into adding sandwiches or other foods down the line, but wants to dial everything in with the space first.

Ruse specializes in unique beer styles like farmhouse ales and sours with wild fermentation, as well as IPAs, and the new building will allow for much greater ...More info on site
---

USA, OR:
Von Ebert Brewing's second location to open on July 16
As Brewpublic first reported, Von Ebert Brewing's second location on the Glendoveer Golf Course in Portland, OR will open July 16 in the former RingSide Grill location.

Earlier this year, Portland's local branch of Fat Head's became Von Ebert Brewing, a local brewery with The Commons' Sean Burke handling the beers.

Owner Tom S. Cook announced plans to take over the restaurant in May, mere months after opening Von Ebert's first location in March. Now, Cook is already planning to open more brewpubs serving Von Ebert beer, the Portland Business Journal reports.

The new location is more than a brewpub, however: Starting this fall, Von Ebert East will have a hardcore brewing system perfect for German-and-Belgian-style beers, fruit beers, mixed cultures, and sours, an experimental setup to match Burke's innovative brewing style. For the summer opening, however, the eastern outpost will start with 20 beers brewed at Von Ebert's Pearl District flagship, as well as smoked pork belly Cubanos and several pizzas.
---

USA, ND:
Edwinton Brewing already open in Bismark
A project 4 years in the making has finally come to life. What was once the Bismarck Train Depot is now Edwinton Brewing, myndnow.com reported on July 6.

It features German-style food, a full bar, and 14 Edwinton beers on tap. Since it's opening late last month, more than 4,000 people have walked through the doors. The depot, built in 1901, was renovated for the project - enough to save it for 100 more years, according to the owner.

"To save the building and then make it open to the public for everyone to enjoy in our entire community of all ages and seeing their faces when they come in here and see what we did, that is the most rewarding part of the whole thing," said owner Dale Zimmerman.

Edwinton Brewing is open Monday through Saturday - and all ages are welcome.
---

USA, TX:
Nueces Brewing Co. eyeing opening in downtown Corpus Christi
A new microbrewery is popping up in downtown Corpus Christi with the outdoors and day drinking in mind, the Corpus Christi Caller-Times reported on July 6.

And don't worry, you're not going to be left with that "drunk face feeling."

Nueces Brewing Co., a microbrewery, is in the planning and design phase at 401 S. Water Street, according to its Facebook page.

"Our satisfying lagers will be made for people like you and your friends. Being from the Gulf Coast ourselves, we came to the realization that we need a craft beer that is drinkable when we go fishing all day, or surfing, or kite-boarding," the page read. "We do not want a beer that gives us that bloated, drunk face feeling; we want something light, crisp, and refreshing that is perfect for when we #goplayoutside."

According to the design schematics, the brewery will have an outdoor patio with spaces for food trucks. A large room in the back is designed for brewery production and a tasting room will be in the front with the entrance at S. Water Street and Born Street.

The building is owned by Stonewater Properties. Corpus Christi's Development Services department issued building permits for a tenant to finish Nueces Brewing ...More info on site
---

USA, PA:
Harty Brewing Co. cancels plan to open brewpub in Camp Hill
Harty Brewing Co. has nixed plans for a Camp Hill satellite brewpub, PennLive.com reported on July 6.

Owners Michael Harty and Lauren Ishaq said they are not opening in the borough at 2101 Market St. in the former Mid Penn Bank building. They did not elaborate on why the decided to cancel those plans.

The couple have operated a nano-brewery at the Shops at Walden development in Silver Spring Township since 2016.

In the meantime, Jeffrey Koury of RSR Realtors in Lemoyne said NextHome Capital Realty is planning to move into the building. The property is listed for sale for $695,000.

Those living in the borough will still have the chance to buy locally crafted beer. Earlier this summer, Millworks in Harrisburg said it is entertaining the idea of opening a tasting room at the former Creative Elegance Boutique on Market Street in Camp Hill.

The once-dry municipality is welcoming businesses licensed to sell booze after voters in the May 2017 primary election decided to end the borough's dry status.


---

World:
AB InBev heads list of world's biggest drinks companies
It has been a mixed year for some of the world's biggest drinks companies with drops in beverage sales and aggressive acquisition strategies dominating ...More info on site
---

Vietnam:
Many foreign investors still face problems in Vietnam's promising beer market
With 4 billion litres of beer consumed every year, Vietnam's market is a promising one for investors. However, many of them have faced problems, ...More info on site
---

Japan:
First-half beer and quasi-beer product shipments fall to record low for sixth consecutive year
Shipments of beer and quasi-beer products in January-June fell to a record low for the sixth consecutive year, according to data released by five ...More info on site
---

Australia:
2018/19 barley production forecast at 9.5 mln tonnes
As per the latest update from United States Department of Agriculture (USDA), Australian barley production in 2018/19 is forecast at 9.5 mln tonnes, due ...More info on site
---

EU:
Malting barley prices trending upwards on worries about dryness in UK and Scandinavia
The EU malting barley market is on fire with spring barley prices significantly up and still trending upwards, GrainCom said in their latest newsletter ...More info on site
---

UK:
Winter barley harvest in full swing across the UK
The winter barley harvest is in full swing across the UK with many farm records broken for the earliest start, one north-west grower started three weeks earlier than normal, the Farmers Weekly reported on July 6.

Yields so far are mixed, although some farmers are finding they are not as bad as first feared, given the dry, hot conditions.

Herefordshire

One farmer pleasantly surprised with their barley yields is Ally Hunter Blair in Herefordshire.

"Our neighbour's winter barley – which we've been cutting – has come off alright – better than expected – we're getting yields of 8.3t/ha,"

"The yield is less than last year but by no means devastating. Not the best but far better than anticipated."

These results were particularly pleasing given the farm, near Ross-On-Wye, is on very light, drought-prone sandy soils.

Harvest was around three weeks ahead of schedule, which Mr Hunter Blair said had caught them by surprise.

"The combine is out earlier than ever before and the grain stores weren't even ready."

A combine works in a field of barley on Ally Hunter-Blair's farm

Having finished cutting the 15ha of winter barley, concerns were now turning towards his own wheat crops.

"The wheat is dying in front of my eyes, but I ...More info on site
---

Australia:
Barley exports in May rise thanks to continuing China demand
Australia shipped 544,143 tonnes of barley to China in May, up from 484,302 tonnes in April, according to the latest export data from the Australian Bureau of Statistics (ABS).

The May total to China is made up of 294,928 tonnes of malting barley, up substantially from 88,991 tonnes shipped in April, and this rise has more than offset a drop in feed barley shipments to 249,215 tonnes from 395,311 tonnes.

Increased shipments to China have accounted for most of the rise in total barley exports to all destinations over May, with the monthly total at 746,186 tonnes being up 36pc from 550,581 tonnes shipped in April.

Volume malting shipments to Japan, Thailand and Vietnam in May, and an increased feed barley tonnage to Japan, have also helped to boost the May figure.

Market Check head of strategy, Nick Crundall, said behind March, May was the second-biggest export month of the 2017-18 season, again supported by strong demand from China.

"China has taken 73 per cent of our May barley exports, and it's accounted for more than 90 per cent of our total exports to May," Mr Crundall said.

"Strong exports as we approach the tail end of our season are going to leave barley ending stocks ...More info on site
---

Australia & UK:
Australia's Lion acquires London-based craft brewery Fourpure Brewing Co
Australian headquartered beverage and food company Lion has acquired London-based craft brewery Fourpure Brewing Co for an undisclosed sum, the Morning Advertiser reported on July 9.

The deal will see Fourpure Brewing Co become 100% owned by Lion, while the company, which is in turn owned by Kirin Holdings Company Limited, has plans to use Fourpure's sales and distribution channels to expand the reach of its Australian and New Zealand beers in the UK.

Lion has stated its intent to invest in continuing to grow the Fourpure brand. The brewery will remain at its current location in Bermondsey, while Daniel Lowe remains CEO with co-founder and brother Tom Lowe also remaining with the company.

Explaining the decision to sell the business to Lion, Daniel Lowe highlighted the "technical skills and experience" of Lion and its stewardship of Australian brewery Little Creatures.

"We've always been quite open about the fact that to continue with the growth we have had and to continue to invest in quality and infrastructure we couldn't make that journey alone," he said. "In terms of the resources and capital but also technical skills and experience which we just don't have and would like access to."

"We spent a long time listening ...More info on site
---

Uganda:
Nile Breweries forced to close Chibuku production line because of excise hike
Nile Breweries Limited (NBL) has said they have been forced to close their Chibuku production line because of the 30 per cent excise duty, which has been slapped on the brew, the Daily Monitor reported on July 9.

In a telephone interview on July 8, Mr Onapito Ekomoloit, the NBL director corporate and legal affairs, said they were forced to shut down the production line because government failed to honour the tax holiday it had promised them when they were setting up the factory. Mr Ekomoloit said government has instead been taxing them for the last five years.

"We have spent five years telling government that this product is competing with the illicit brew such as malwa and sachet waragi but unfortunately, tax was introduced on opaque beer and we cannot compete with beers such as Senator, Eagle, and Ngule," he said.

Mr Ekomoloit explained that the Chibuku brand was specifically meant to help government get rid of illicit beer, which is not taxed.

"We had more than 1,000 farmers supplying us maize and unfortunately, these have had to lose jobs because it was our major input. We were almost stabilising the maize prices like we have done with sorghum but government does not ...More info on site
---

Jamaica & Germany:
Red Stripe preparing to go into Germany
Jamaican brewery giant Desnoes and Geddes (D&G), producers of the world-famous Red Stripe Beer, kicked off celebrations of its 100th anniversary with a church service at the Boulevard Baptist Church in Kingston on July 8, promising several more centuries of its great product and expansion in market consumption, by taking Red Stripe into Germany by 2019.

"Yes, we are about to go into Germany, and that's a very exciting project for us. So Germany is gearing up to be able to launch the brand there by next year," said Ricardo Nuncio, Red Stripe's managing director.

Nuncio told The Gleaner that the brand is also gaining ground in non-traditional markets such as Brazil, while noting the company's efforts to increase consumption in established markets such as England, Canada and the United States.

"We are indeed gaining ground in Brazil, and the plan is to also go looking for opportunities in Africa, where we are looking at South Africa for that jump-start. We are also now keen on Ireland, and it shows that there is a lot of potential for the brand," he said.

"And, of course, we want to continue pushing in our main markets - England, Canada and the US - where we want ...More info on site
---