E-Malt.com newsletter
October 20 - October 22, 2003

Go to our news database with 1588 articles
Currency rate
for 21-Oct-2003 / EUR
1 EUR = 1.1642 USD
1 EUR = 0.6963 GBP
1 EUR = 1.5367 CAD
1 EUR = 1.6845 AUD
1 EUR = 128.41 JPY
1 EUR = 3.3482 BRL
1 EUR = 34.9027 RUB

Currency rate
for 21-Oct-2003 / USD
1 USD = 0.8593 EUR
1 USD = 0.5981 GBP
1 USD = 1.3200 CAD
1 USD = 1.4469 AUD
1 USD = 110.29 JPY
1 USD = 2.8760 BRL
1 USD = 29.980 RUB

1. Trading offer & request

At this moment there is one OFFER for 3000 tons of malt on the trading portal www.e-malt.com
Offer for 1-3000 mtons of malt, 2RS Scarlet, crop 2003, bulk, delivery 1/1/2004 - 31/3/2004, at EUR 268.00/mton, FOB Antwerp. (to see and make a bid to the malt offer, please click here to view code MF1710P1619)


Top Industry News
---
---
More news is available on site www.e-malt.com


















2. Brewery News

Czech Republic could export about 2.05 million hl of beer this year, around 4% more than last year when it exported 1.97 million hl, the Czech Association of Beer and Malt Producers was quoted by the local press on October 20 The rise in beer exports was attributed to the increased number of breweries who started exporting their production, according to the Association's chairman, Jan Vesely. Vesely pointed out that the ownership of Czech breweries by foreign companies also contributed to the export rise. Beer production in the country registered a slight year-on-year increase in the first half of 2003 to 8.98 million hl.

Australian Brewing and wine group Lion Nathan Ltd, maker of XXXX and Tooheys lager, said on October 21 it was confident its Chinese beer operations would reach cash-flow break even in the financial year ended September 30, according to Reuters. Lion Nathan, which ranks as Australia's second-biggest brewer behind Foster's Group Ltd, also said its beer sales at the start of the Rugby World Cup were ahead of plan. "I think it's fair to say that our sales in Australia in beer in the first week...are ahead of plan which is encouraging," Chief Executive Gordon Cairns told reporters. The firm is supplying its Hahn Premium Light Beer at stadiums during the World Cup while its Tooheys New brand is the official beer of the Australian Wallabies team. However, Cairns said the group has lost a small amount of market share over the past quarter. Lion Nathan earns most of its profits from Australia and New Zealand brewing with lager brands, but is now seeing growth from its Chinese beer operation and an expanded premium wine business. The SARS outbreak only impacted Lion Nathan's Chinese beer sales for a few weeks, said Cairns, who earlier told a lunch Lion Nathan had so far lost around A$100 million of its original A$200 million ($138 million) investment in China...more info

Mexico's largest brewer, Grupo Modelo, the maker of the popular Corona beer, said on October 20 its third-quarter net profit grew 8.2 % following a solid rise in exports, mainly to the United States. Modelo, 50 % owned by the world's No. 1 brewer Anheuser-Busch Co Inc., lagged analysts' expectations with earnings of 1.134 billion pesos ($102 million), Reuters said. A Reuters poll of analysts had forecast a net profit of 1.250 billion pesos for Modelo in the July-September period. Modelo said domestic volume shipments rose 2.9 % in the quarter and exports, mainly to the United States, jumped 8.2 %. "Export growth is a reflection of volumes sold to the final customer in the United States, a situation which is helped by the degree of acceptance of our beer brands in that country, especially Modelo Especial and Corona Light, which saw growth of almost 20 %," Modelo said in a statement. "In Mexico, our 2002 prices remain in place, a factor which has driven volumes and despite the difficult weather in the quarter in central and south Mexico," Modelo said in a statement...more info

The Canadian brewer Molson Inc. announced on October 20 that it has successfully issued CDN$50 million aggregate principal amount of floating rate medium term notes maturing October 19, 2004. This is the second issuance of notes out of a total CDN$500 million medium term note program. The notes are direct unsecured obligations of Molson and were offered by way of a private placement in Canada. The offering was completed by RBC Dominion Securities Inc. The short term debt of Molson Inc. is rated R-1 (low) by Dominion Bond Rating Service Limited. The long term debt of Molson Inc. is rated A (low) by Dominion Bond Rating Service Limited and BBB+ by Standard & Poor's. The net proceeds from the sale of the notes will be used by Molson to repay a portion of its indebtedness under an existing credit facility. The notes were issued at more favourable terms than the current credit facility. The notes have not been offered or sold within the United States or to U.S. persons. Molson Inc. (TSX: MOL.A) is one of the world's largest brewers of quality beer with operations in Canada, Brazil and the United States. A global brewer with $3.5 billion in gross annual sales, Molson traces its roots back to 1786 making it North America's oldest beer brand. Committed to brewing excellence, Molson combines the finest natural ingredients with the highest standards of quality to produce an award-winning portfolio of beers including Molson Canadian, Molson Export, Molson Dry, Rickard's, Marca Bavaria, Kaiser and Bavaria.

3. Malt News

USA: The Minnesota-based Cargill is considering options to sell its Sheboygan food processing plant. According to Cargill Malt President Doug Eden, the facility was designed as a malting plant, but could be used for other industrial purposes if sold to another company. The facility includes 10 acres, three-story office building, two warehouses with 18,000 square feet of space and three grain elevators that can store other commodities. Eden says the current facility potentially could also be converted to an ethanol production plant. The Sheboygan plant is positioned on the Sheboygan River with off-loading railroad tracks and direct access to rail lines, as well as a loading dock for truck transport.

4. Barley News

UK Provisional Barley Production for 2003



| | | | | |
| --- | --- | --- | --- | --- |
| | 2001 | 2002 | 2003 p | % change |
| Winter barley area '000 ha | 462 | 546 | 466 | -14.5 |
| Spring barley area '000 ha | 783 | 555 | 628 | 13.1 |
| Total barley area '000 ha | 1,245 | 1,101 | 1,094 | -0.6 |
| Winter barley yields t/ha | 5.8 | 6.3 | 6.4 | 1.8 |
| Spring barley yields t/ha | 5.1 | 4.9 | 5.8 | 18.9 |
| Total barley yields t/ha | 5.3 | 5.6 | 6.0 | 8.6 |
| Winter barley production '000 tonnes | 2,672 | 3,431 | 2,984 | -13.03 |
| Spring barley production '000 tonnes | 3,988 | 2,697 | 3,627 | 34.48 |
| Total barley production '000 tonnes | 6,660 | 6,128 | 6,611 | 7.88 |


Source: HGCA, 13-Oct-2003.

In 2002/2003 the EU exported 1.7-1.8 million tonnes of malting barley to third countries. Because of the better crops in Australia, Canada and the U.S., exports to North America will not happen this year, and sales to China and South America will be much lower. But demand all over Eastern Europe and in Turkey is forecast to be 0.75 million tonnes, and that will take care of the largest part of the EU surplus.


5. Theoretical malt prices.
EURO = USD 1.1642 October 21, 2003
Crop year
2003
Parity
FOB Antwerp
Position
Oct 2003-Sept 2004
Conditioning
Bulk
In bags
Bulk containers
In bags in containers
Malting barley variety
EURO
USD
EURO
USD
EURO
USD
EURO
USD
2RS
Scarlett
274.50
319.50
289.50
337.00
286.00
333.00
295.50
344.00
2RS
Prestige/Cellar
274.00
319.00
289.00
336.50
285.50
332.50
295.00
343.50
2RS
Aspen
273.50
318.00
288.50
335.50
285.00
331.50
294.50
342.50
2RS
Optic
273.50
318.00
288.50
335.50
285.00
331.50
294.50
342.50
2RS
Astoria
269.00
313.00
284.00
330.50
280.50
326.50
290.00
337.50
2RS
Cork
269.00
313.00
284.00
330.50
280.50
326.50
290.00
337.50
2RS
Average price
272.50
317.50
288.00
335.00
284.50
331.00
294.00
342.00
2RS
FAQ
267.50
311.50
283.00
329.50
279.50
325.00
289.00
336.50
6RW
Esterel
267.00
311.00
282.50
328.50
278.50
324.50
288.50
335.50
*
Asia Malt 70/30
271.00
315.50
286.50
333.50
282.50
329.00
292.00
340.00
**
Asia Malt 50/50
270.00
314.50
285.00
332.00
281.50
327.50
291.00
338.50

* - 70/30 = 70% Average two Rows Spring and 30% Six Rows Winter
** - 50/50 = 50% Average two Rows Spring and 50% Six Rows Winter


6. Malting barley prices. French barley prices. Nominal prices.
EURO = USD 1.1642 October 21, 2003
Crop year
2003
Parity
FOB Creil
Position
July 2003
Type
Variety
EURO
USD
2RS
Scarlett
130.00
151.50
2RS
Prestige/Cellar
129.50
151.00
2RS
Aspen
129.00
150.50
2RS
Optic
129.00
150.50
2RS
Astoria
125.50
146.50
2RS
Cork
125.50
146.50
6RW
Esterel
124.00
144.50
Feed
Barley (FOB Creil)
117.00
136.50
Feed
Barley (FOB Rouen)
124.00
144.50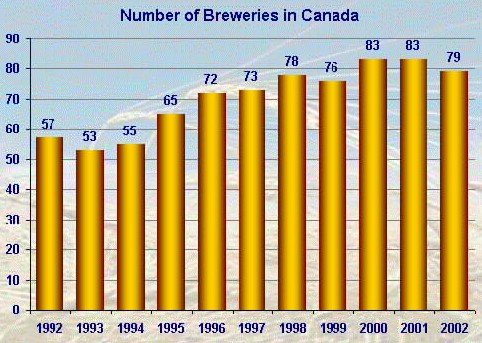 8. Do you know e-malt.com?
Dear E-malt Reader!

E-malt.com has Trading Online system. The system is to be used for malt/barley trading. One can register a malt/barley offer or a malt/barley request. The registering person could be as a seller/buyer or as an agent for seller/buyer. The User can see information about all active malt/barley offers & requests. If needed the system allows user to buy/sell malt/barley due to reasonable offers/requests. The way to do this is to confirm reasonable transaction. Trading Online rules are available through the Internet in the Trading Online as well as Tutorial (useful for persons who starts the system usage). To visit the E-malt Trading Online first go to the E-malt.com site, then click Trading Online link in the left menu of the e-malt.com home page. For more details please contact info@e-malt.com

Thank You!
---
E-MALT.COM Summary!
[Industry news] [Market prices] [EU Regulations] [Specifications] [Special malts] [Professional Help] [Trading online] [Costing online] [Statistics] [Agenda] [Accounts] [Log In] [Contact us]
---
If you have any comments, questions, suggestions or remarks, you can send a mail to
info@e-malt.com
---
If you have received this newsletter by a colleague, you can obtain your own
free subscription here

To submit your own news to our editorial team, email: info@e-malt.com

You may recommend our site to your friend by clicking here

If you do not wish to receive our newsletter, please unsubscribe your e-mail address (@EMAILADDRESS@) from our mailing list using unsubscribe form from our site!
Copyright © E-Malt s.a. 2003