E-Malt.com newsletter
October 23 - October 26, 2003

Go to our news database with 1604 articles
Currency rate
for 24-Oct-2003 / EUR
1 EUR = 1.1782 USD
1 EUR = 0.6955 GBP
1 EUR = 1.5431 CAD
1 EUR = 1.6854 AUD
1 EUR = 129.22 JPY
1 EUR = 3.3755 BRL
1 EUR = 35.2517 RUB

Currency rate
for 24-Oct-2003 / USD
1 USD = 0.8492 EUR
1 USD = 0.5902 GBP
1 USD = 1.3097 CAD
1 USD = 1.4305 AUD
1 USD = 109.72 JPY
1 USD = 2.865 BRL
1 USD = 29.92 RUB

1. Trading offer & request

At this moment there are two OFFERS for 5000 tons of malt on the trading portal www.e-malt.com
Offer for 1-3000 mtons of malt, 2RS Prestige, crop 2003, bulk, delivery 1/1/2004 - 31/7/2004, at EUR 265.00/mton, FOB Antwerp. (to see and make a bid to the malt offer, please click here to view code MF2410P1647)


Offer for 1-2000 mtons of malt, 2RS Scarlet, crop 2003, bulk, delivery 1/2/2004 - 31/3/2004, at EUR 262.00/mton, FOB Antwerp. (to see and make a bid to the malt offer, please click here to view code MF2410P1646)


Top Industry News
---
---
More news is available on site www.e-malt.com






















2. Brewery News

The largest U.S. brewer Anheuser-Busch Cos. Inc. announced on October 22 its third quarter profit rose 6.8 % as consumers bought more of the company's higher-end products such as Michelob beer. Products like Michelob Ultra, a low-carbohydrate beer, have allowed Anheuser-Busch to consistently increase its profits in an industry suffering from sluggish volume growth worldwide. The company reported third-quarter profit of $664 million, or 80 cents a share. This compares to earnings of $622 million, or 71 cents a share, in the same period last year. "Anheuser-Busch achieved its 20th consecutive quarter of solid double-digit earnings per share growth. The beer pricing environment remains favorable and our market share performance has been strong," said Patrick Stokes, president and chief executive officer. Net sales, which includes excise taxes, rose to $3.88 billion from $3.71 billion. Gross sales, which exclude the effect of excise taxes, rose to $4.47 billion from $4.27 billion. "Boring and good," Legg Mason analyst Mark Swartzberg said of the brewer's results. "They were in line with earnings per share but their volume growth was a little bit better than expected."...more info

Mexico brewing force, Fomento Economico Mexicano, S.A. de C.V., the Leader in Latin Beverages, reported on October 23 its operational and financial results for the third quarter and first nine months of 2003. FEMSA consolidated total revenues reached pesos 20.783 billion during the third quarter with a consolidated operating margin of 15.6%. Consolidated net income was pesos 1.045 billion, 18.1% higher than the same period last year. FEMSA Cerveza's quarterly domestic and export beer sales volume increased 3.1% and 9.2% respectively, in large part due to the solid performance of Sol brand in the domestic market and Dos Equis and Tecate brands in the US. FEMSA made several adjustments at the senior management levels to adapt its organizational structure to the increased scale and evolving nature of its beverage businesses. Jose Antonio Fernandez, Chairman and CEO of FEMSA, commented, "We are very pleased with these results given the unfavorably rainy summer in Mexico and the increasingly competitive landscape in our soft drinks operations. Overall performance will benefit with the gradual recovery of demand for consumer products in the Mexican market...more info

Beijing Yanjing Beer Group Corp, the China's second-largest brewer, posted a 251.01 million yuan (US$30.28 million) net profit in the third quarter, an increase of 21.1 % from the same period last year. Its earnings per share grew 44.29 % to 0.38 yuan per share, according to Yanjing's third-quarter financial report released recently. Meanwhile, China's ninth-largest brewer, Fujian Huiquan Beer Inc Ltd, reported a net profit of 22.84 million yuan, a gain of 40.65 %. "The result is quite unexpected," said Jiang Jian, an analyst with Haitong Securities Co Ltd. "Yanjing's quick and large-scale acquisition may be the main contribution to the jump in earnings." In July, Yanjing announced that it bought a 38.15-% stake in Fujian Huiquan, becoming the largest shareholder in Fujian Province's biggest beer maker. In the past two years, Yanjing had taken over 14 brewers, which will enlarge its production capacity to 2.4 million tons this year. "Different from the country's No 1 beer maker Tsingtao Brewery Group Co, Yanjing is a selective buyer. Yanjing's acquisition targets are more famous," Jiang said. Li Yingjuan, Yanjing's vice general manager, said the company's rapid expansion to markets outside Beijing also helped in its growth. "My company's consolidation effort has begun to show." "As a top brand in Beijing, we have been vigorously exploring markets elsewhere and taking over qualified domestic brewers," said Li, who forecasts the company's profit growth will reach 20 % for the whole year.

Zywiec brewing group, the Polish subsidiary of Heineken, has posted recently that its sales volumes increased by 5% in the first nine months of the year against the same period last year, the Poland's press quoted Zywiec's president Nico Nusmeier on October 22. "We managed to grow more than the market - the 5% growth is slightly faster than the market's 3.6% - thereby increasing our market share," Nusmeier said. The result is in line with Zywiec's predictions after a strong first half to maintain its growth rates, thanks to a restructuring policy.

3. Malt News

Sun Interbrew, one of the main beer makers of Russia has started building a new malting plant in Saransk, Republic of Mordovia, Russian Beer Union reported on October 22. The new plant production capacity is to be about 85 thousand tonnes of malt per annum. The construction is planned to be finished in the third quarter of 2005 year. As a result the total malt production capacity of Sun Interbrew in Mordovia will come to 130 thousand tonnes of malt per year. Now Sun Interbrew already owns a malting plant in Saransk.

4. Barley News

The Canadian Wheat Board (CWB) released on October 23 its monthly Pool Return Outlook (PRO) for the 2003-04 crop year. The strong Canadian dollar has contributed to a weaker return outlook in all four pools. Feed barley values are $3 per tonne lower compared to the September PRO. Global feed barley prices have fallen considerably in recent weeks as nearby demand has lessened. Expensive ocean freight, a near-record barley crop in Australia and a larger-than-expected U.S. corn crop estimate have all weighed on the global feed complex. Two-row malting barley values are $2 per tonne lower, while six-row values are $1 per tonne lower. New crop two-row malting barley values have softened significantly ahead of the large Australian harvest, while Chinese importers continue to focus on their existing supplies and are not buying. The U.S. six-row market remains quiet.

Because of the large spring barley acreage in France and Germany (replanting of lost winter wheat fields) and the favourable weather conditions in the North – Ireland, U.K. and Scandinavia – the EU harvested a large crop of malting barley, most of it of good quality. Estimates of the overall surplus – on paper – range from 1.0 to 1.5 million tonnes. Denmark with 1 million tonnes, France with 850,000 tonnes and the U.K. with 560,000 tonnes will be the largest exporters of spring barley, the combined Belgian and German deficit will at least be 1.2 million tonnes.


5. Theoretical malt prices.
EURO = USD 1.1782 October 24, 2003
Crop year
2003
Parity
FOB Antwerp
Position
Oct 2003-Sept 2004
Conditioning
Bulk
In bags
Bulk containers
In bags in containers
Malting barley variety
EURO
USD
EURO
USD
EURO
USD
EURO
USD
2RS
Scarlett
275.50
325.00
291.00
342.50
287.50
338.50
297.00
349.50
2RS
Prestige/Cellar
274.50
323.50
289.50
341.50
286.00
337.00
295.50
348.50
2RS
Aspen
273.50
322.00
288.50
339.50
285.00
335.50
294.50
346.50
2RS
Optic
273.50
322.00
288.50
339.50
285.00
335.50
294.50
346.50
2RS
Astoria
269.50
317.50
284.50
335.50
281.00
331.00
290.50
342.50
2RS
Cork
269.50
317.50
284.50
335.50
281.00
331.00
290.50
342.50
2RS
Average price
273.50
322.00
288.50
339.50
285.00
335.50
294.50
346.50
2RS
FAQ
268.50
316.00
283.50
334.00
280.00
329.50
289.50
341.00
6RW
Esterel
268.50
316.00
283.50
334.00
280.00
329.50
289.50
341.00
*
Asia Malt 70/30
272.00
320.50
287.00
338.00
283.50
334.00
293.00
345.00
**
Asia Malt 50/50
271.00
319.00
286.00
337.00
282.50
332.50
292.00
344.00

* - 70/30 = 70% Average two Rows Spring and 30% Six Rows Winter
** - 50/50 = 50% Average two Rows Spring and 50% Six Rows Winter


6. Malting barley prices. French barley prices. Nominal prices.
EURO = USD 1.1782 October 24, 2003
Crop year
2003
Parity
FOB Creil
Position
July 2003
Type
Variety
EURO
USD
2RS
Scarlett
131.00
154.50
2RS
Prestige/Cellar
130.00
153.50
2RS
Aspen
129.00
152.00
2RS
Optic
129.00
152.00
2RS
Astoria
126.00
148.50
2RS
Cork
126.00
148.50
6RW
Esterel
125.00
147.50
Feed
Barley (FOB Creil)
118.00
139.50
Feed
Barley (FOB Rouen)
127.00
150.00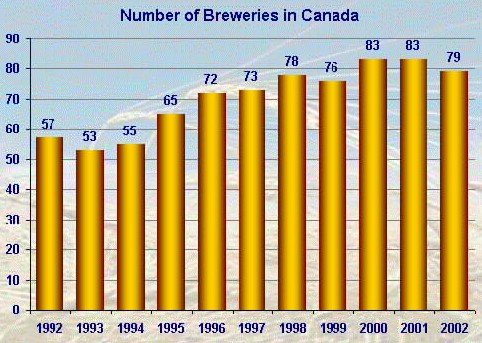 8. Do you know e-malt.com?
Dear E-malt Reader!

E-malt.com has Trading Online system. The system is to be used for malt/barley trading. One can register a malt/barley offer or a malt/barley request. The registering person could be as a seller/buyer or as an agent for seller/buyer. The User can see information about all active malt/barley offers & requests. If needed the system allows user to buy/sell malt/barley due to reasonable offers/requests. The way to do this is to confirm reasonable transaction. Trading Online rules are available through the Internet in the Trading Online as well as Tutorial (useful for persons who starts the system usage). To visit the E-malt Trading Online first go to the E-malt.com site, then click Trading Online link in the left menu of the e-malt.com home page. For more details please contact info@e-malt.com

Thank You!
---
E-MALT.COM Summary!
[Industry news] [Market prices] [EU Regulations] [Specifications] [Special malts] [Professional Help] [Trading online] [Costing online] [Statistics] [Agenda] [Accounts] [Log In] [Contact us]
---
If you have any comments, questions, suggestions or remarks, you can send a mail to
info@e-malt.com
---
If you have received this newsletter by a colleague, you can obtain your own
free subscription here

To submit your own news to our editorial team, email: info@e-malt.com

You may recommend our site to your friend by clicking here

If you do not wish to receive our newsletter, please unsubscribe your e-mail address (@EMAILADDRESS@) from our mailing list using unsubscribe form from our site!
Copyright © E-Malt s.a. 2003